'All for Mom': the secret behind recent grad's success
Alumna Susana Rondon '21 is on a mission to serve others and to make her mom – her inspiration – proud
Graduation. Nearly zero student-related debt. And Mother's Day coming up. For alumna Susana Rondon '21, there's a lot to celebrate these days.
Faced with financial instability and lack of know-how about higher education, college was not part of the plan for Rondon – until she decided she was going to make it work to honor her mother.
A first-generation college student and daughter of immigrants, Rondon enrolled at the university and received financial support through FIU's Golden Promise, a program that guarantees 100 percent tuition and fees to students who qualify.
She dove into her studies with passion. A student in the FIU Honors College, Rondon majored in sociology and anthropology, housed under the Steven J. Green School of International & Public Affairs, and interdisciplinary studies, under the College of Arts, Sciences & Education. She took hold of every opportunity to learn, lead and serve.
She volunteered as a site leader during a mission trip to Suriname. There she learned about the country's coastal degradation, planted mangroves to ameliorate the situation and helped repair a community center for disabled children. She also studied abroad in Thailand, Cambodia and Vietnam, where she taught English to educators and helped raise funds to provide clean drinking water to low-income communities.
To support her family, she began working full-time as an office associate at the Honors College in 2018 and juggled her job along with online or evening classes. She recently attended the first in-person commencement ceremony since the pandemic began and was recognized for her outstanding achievements as a Real Triumphs Graduate for the spring 2021 semester.
She says she owes all her success to her mom.
Legacy of service
Before Rondon was born, the odds seemed stacked against her. Doctors told her mother that she would be born with Down Syndrome and a slew of other health conditions. They suggested she end the high-risk pregnancy. Inspired by her faith, she decided to welcome Rondon into the world.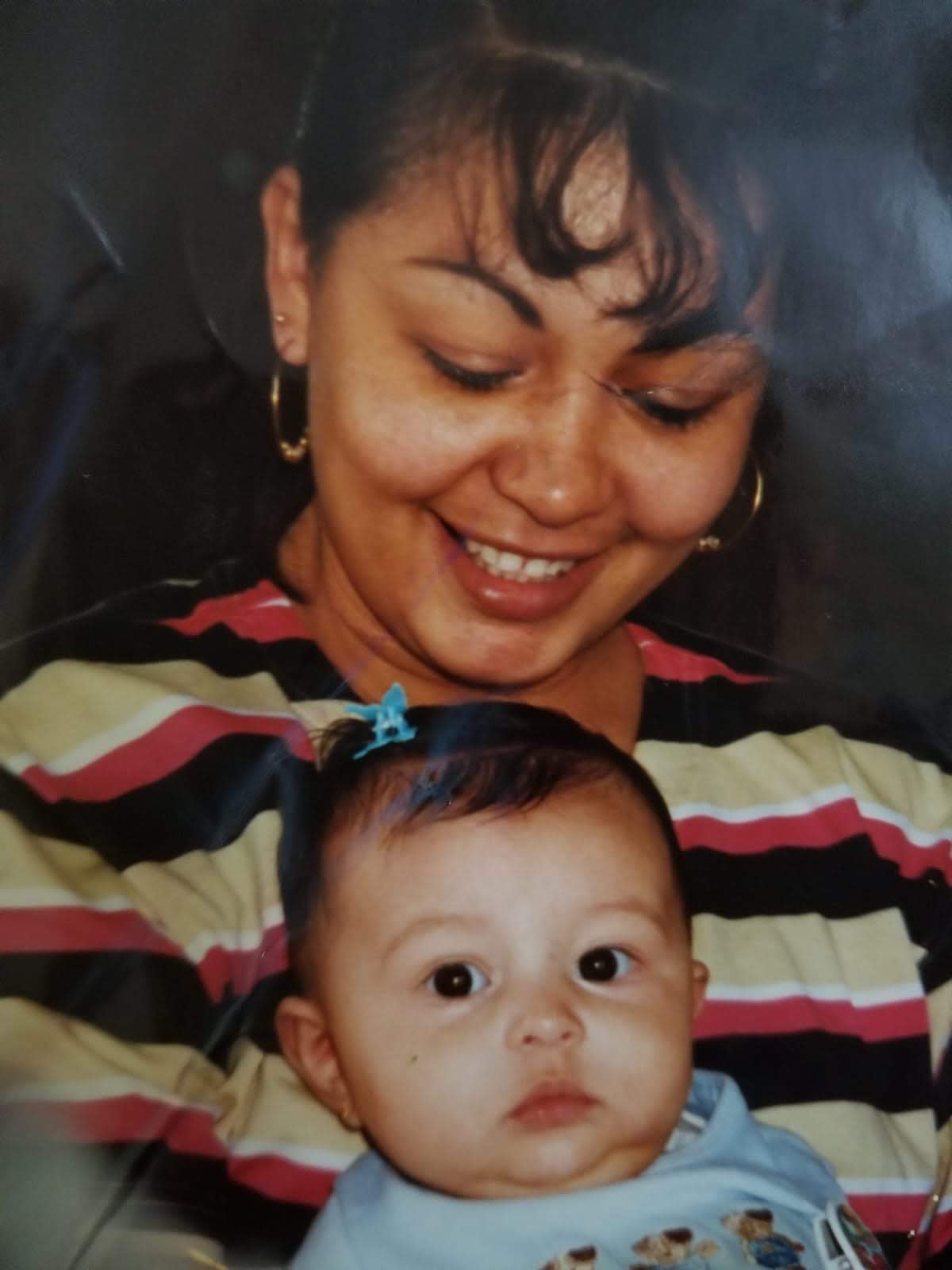 Rondon was born completely healthy. And the story of her birth has charted the course of her life. "If I'm a miracle, I have to pay it forward," she says.
Her story, combined with her parents' tradition of giving back to community members in need, fueled her passion to serve others. This service is dedicated in a special way to her mother.  
"It just gives me satisfaction in knowing that everything that I do, everything that I learn, all my successes and failures, they are all hers essentially," Rondon says. "I know, at the end of the day, my mom is the one that's going to be the proudest. I want it to be reassurance in the decision she made. It was a hard decision to make. I want her to know it was worth it."
Rondon says part of giving back to her mom – a cancer survivor who has experienced many challenges in her life – is simple. It means bringing her joy. "By giving her a slice of happiness in being able to make her laugh or just to love her and have her love me, that's what I want. I can't go a day without talking to my mom and having some random conversation that we can enjoy together."
Mom's biggest lesson
When Rondon was a kid, she'd come home from school and find her mother making arepitas dulce, a treat featuring cheese-filled fried dough made of corn. The two would eat together while building a puzzle or watching a movie. They'd catch up on their day. It created an unbreakable bond.
During these conversations, Rondon was learning from her mother. She learned creativity, artistry, photography and patience, all of which have helped her thrive in college and in her job. But by far, the biggest lesson Rondon learned – and embraced – is to persevere.
"She's taught me to keep going," Rondon says. "No matter how difficult things can be or no matter the obstacles in your life. It's so much more glorious, not for you but for everyone around you, to not give up."
Her mother's wisdom sustained her as she balanced full-time work with her studies and financial concerns with her goal to excel academically. It was hard. It was exhausting. And even though there were times that Rondon wanted to throw in the towel, she dug in her heels and plowed through. Today, Rondon continues her job at FIU and plans to pursue a master's degree in environmental studies at the university. She also hopes to start a few businesses in the future, one related to sustainable housing and the other—following in the professional footsteps of her mother—an event planning business.
In the end, Rondon says, all of her achievements are for her mother. It's her mother, she adds, that has given her purpose in life, inspired her to face challenges with grace – and instilled in her the gratitude and faith to serve others.
"I've learned from her that God will just work things out," she says. "There's not a day I can wake up and not be grateful. She always tells me, 'Just know that you're blessed.' We might be on borrowed time, but the fact that we were able to live another day and impact somebody somewhere even if it's small, we are grateful."
And of all the things to be grateful for, Rondon says, her mother is one of the best.