Alumna helps underrepresented students access virtual internships through startup
Alumna Paula Mora '17 always knew remote internships would be big — even before the pandemic struck.
In 2018, Mora joined a group of women to help launch a new startup. The group's goal was simple: Allow more students to access internships remotely.
"The core mission of the startup was to open up the workforce," Mora says. "There is really great talent spread across the country and across the world. And there are really amazing companies that are looking to hire young individuals that support their projects. We thought, why can't this happen online?"
The question proved prophetic. When the COVID-19 pandemic shook the globe, companies faced a tough decision. Were in-person internship programs transitioning to virtual ones? Thanks to the team's startup, the switch to remote internships became a breeze for a group of companies that were among the startup's earliest clients.
The startup — named Symba, for its ability to help interns and companies nurture symbiotic relationships — created a web-based platform specifically designed to meet the needs of companies looking to host virtual internship programs. The platform works much like a virtual shell for online courses, providing easy ways to navigate and organize information as well as opportunities for engagement among interns and companies.
"There are different features for onboarding participants, welcoming them, assigning their projects and tracking feedback," Mora says. "We have a community page where everyone can create a profile, upload video content and have access to a library. It's an all-in-one platform."
Originally, the Symba team launched the startup as a matching agency, bringing together interested students and companies. But when they began conducting market research, they realized that there was a larger need in the industry.
Before the pandemic, the team met with 250 human resources departments across the country and asked questions about whether the teams were willing to hire interns remotely. Many were intrigued by the idea, but felt it would be a massive undertaking. How would interns feel like part of the team if they weren't physically present? How would the onboarding process work virtually? How would interns reap all the benefits of networking, and how would companies keep track of an intern's work?
The team responded by rolling out the all-in-one platform to make virtual internships easily manageable — the platform became a saving grace for a group of companies when COVID-19 struck. During the pandemic, the team even supported other kinds of programs, including fellowships and apprenticeships.
"Our tool takes all the content the companies already have and puts it into the virtual setting," Mora says. "It's a platform where they can easily customize their content. We sit down with companies and help them understand the platform and make sure they are using it to its full potential."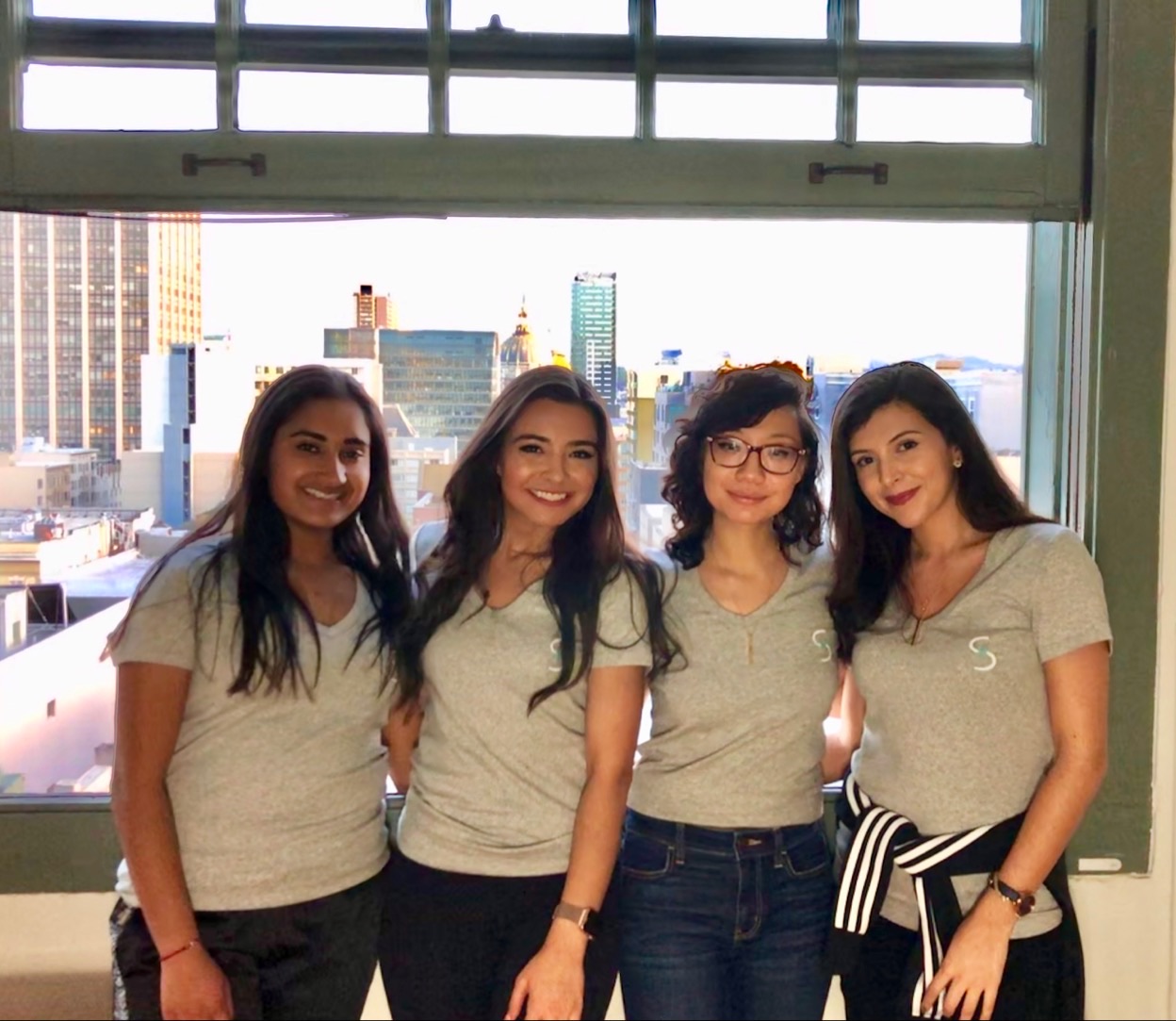 The Symba founding team, from left to right: Nikita Gupta, co-founder and chief technology officer; Ahva Sadeghi co-founder and CEO; Ellen Zhang, chief marketing officer; and Mora, the head of business development and strategic partnerships.


Increasing access for diverse students
Virtual internships provide a particularly appealing opportunity for students from underrepresented groups, says Mora. These students may not be able to afford, either economically or time-wise, to hop on a plane and spend a semester or two away on an internship.
"My biggest mission personally is to diversify the workforce," says Mora, who arrived in the United States from Colombia as a child with her family. "By partnering with national organizations that connect students of color to professional development opportunities, we're making a difference."
The goal is dear to the hearts of all founding members of Symba — an all-female, all immigrant team, originally from a variety of regions ranging from Latin America to the Middle East.
Mora herself knows firsthand what it's like for students to tackle internships while keeping up with a number of other responsibilities. While at FIU, she took on various internships, including one at the Port of Miami, while continuing her classes and working part-time. She also participated in the Global Learning Medallion program and studied abroad in Spain.
After graduating with a bachelor's in international relations, she landed a job at the World Bank in Washington, D.C. — a success she credits to the university.
"I owe it all to the education I got at FIU and the opportunities through my internships," she says.
Today, she dedicates herself full-time to the startup — and is proud to help minority students access invaluable professional development opportunities.
To learn more about Symba, visit the startup's website and to see a listing of virtual internship opportunities compiled through Symba, visit the startup's resources board.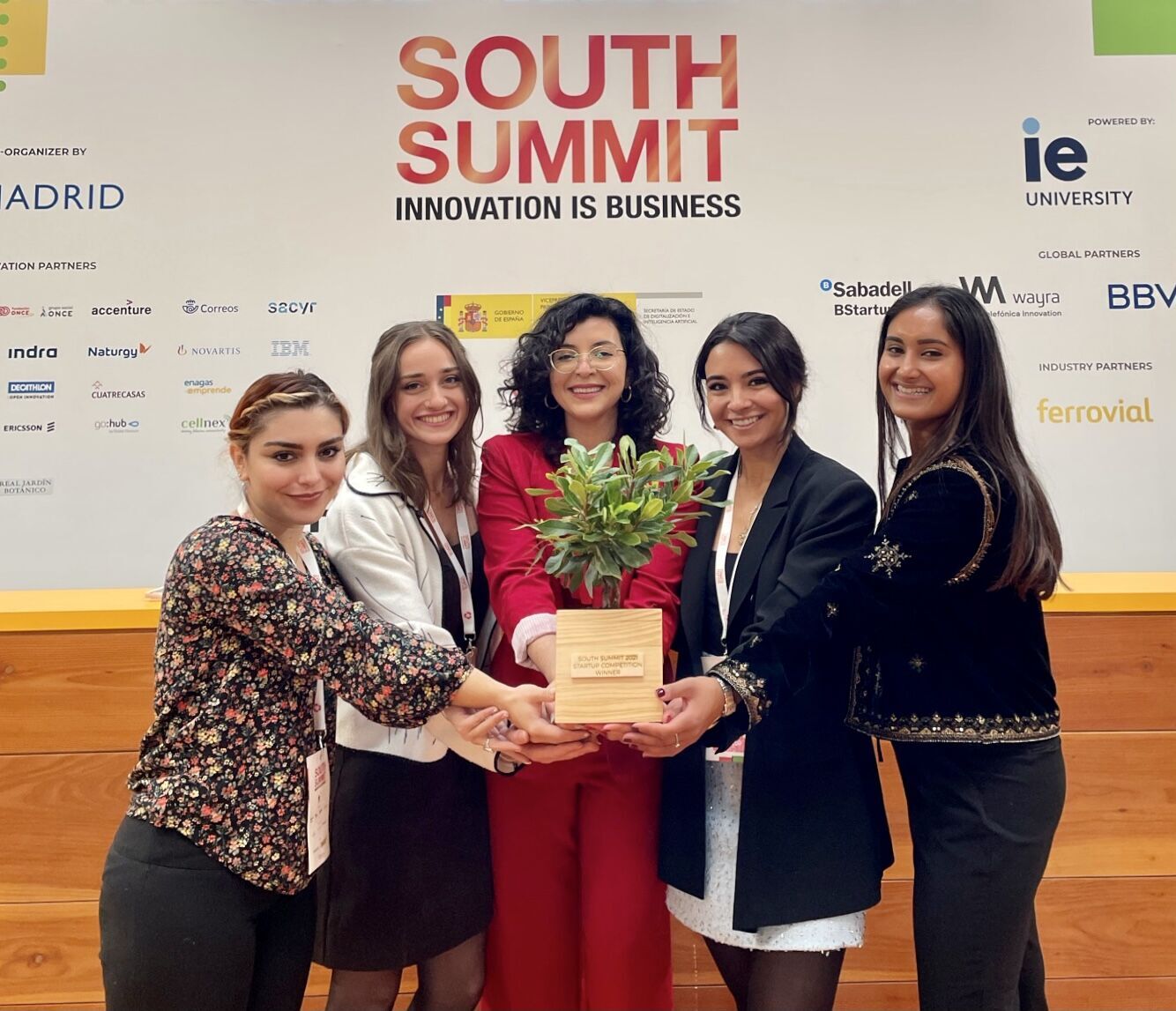 UPDATE: In October of 2021, Mora and the Symba team were named the South Summit 2021 Startup Competition winners. The international summit is focused on creating a sustainable future. The Symba team received the award from Pedro Sanchez, the prime minister of Spain, and King Felipe VI selected the team's booth to stop by and learn more about the startup. As Mora puts it: "It was a dream!" In the picture above, Mora (in red) and the Symba team pose after winning the award.