The university is celebrating a major milestone in its fight against COVID-19: FIU has successfully administered every single first dose of the vaccinations which were allocated to the university to be used in accordance with Gov. Ron DeSantis' executive order.
"One of the greatest things that happened is that we did not waste one single vaccine," said Dr. Eneida Roldan—CEO of the FIU HealthCare Network and clinical director for the FIU vaccination site, as well as the Miami-Dade County COVID-19 testing site at the Fairgrounds adjacent to FIU.
Every shot went into an arm. Considering national shortages, this is a resounding victory for the South Florida community, she said.
"The more individuals get vaccinated, the faster we can reach herd immunity," Roldan explained. "When we reach it, then we can get ahead of the virus instead of being behind the virus."
The vaccines were made by Moderna and were allocated to the university by Miami-Dade County Mayor Daniella Levine Cava and the Florida Department of Health. The university provided the vaccines for members of the FIU community ages 65 and older, FIU retirees 65 and older and health care personnel with direct patient contact, as well as eligible household members.
"This is a testament that at FIU, we take care of our family, and most importantly, we take care of our community," Roldan said. "We are a community university. In times of crisis, we walk the talk. When the community needs us, we respond."
President Mark B. Rosenberg and the university have received an outpouring of gratitude and appreciation from Panthers who took hold of the opportunity to get their vaccine.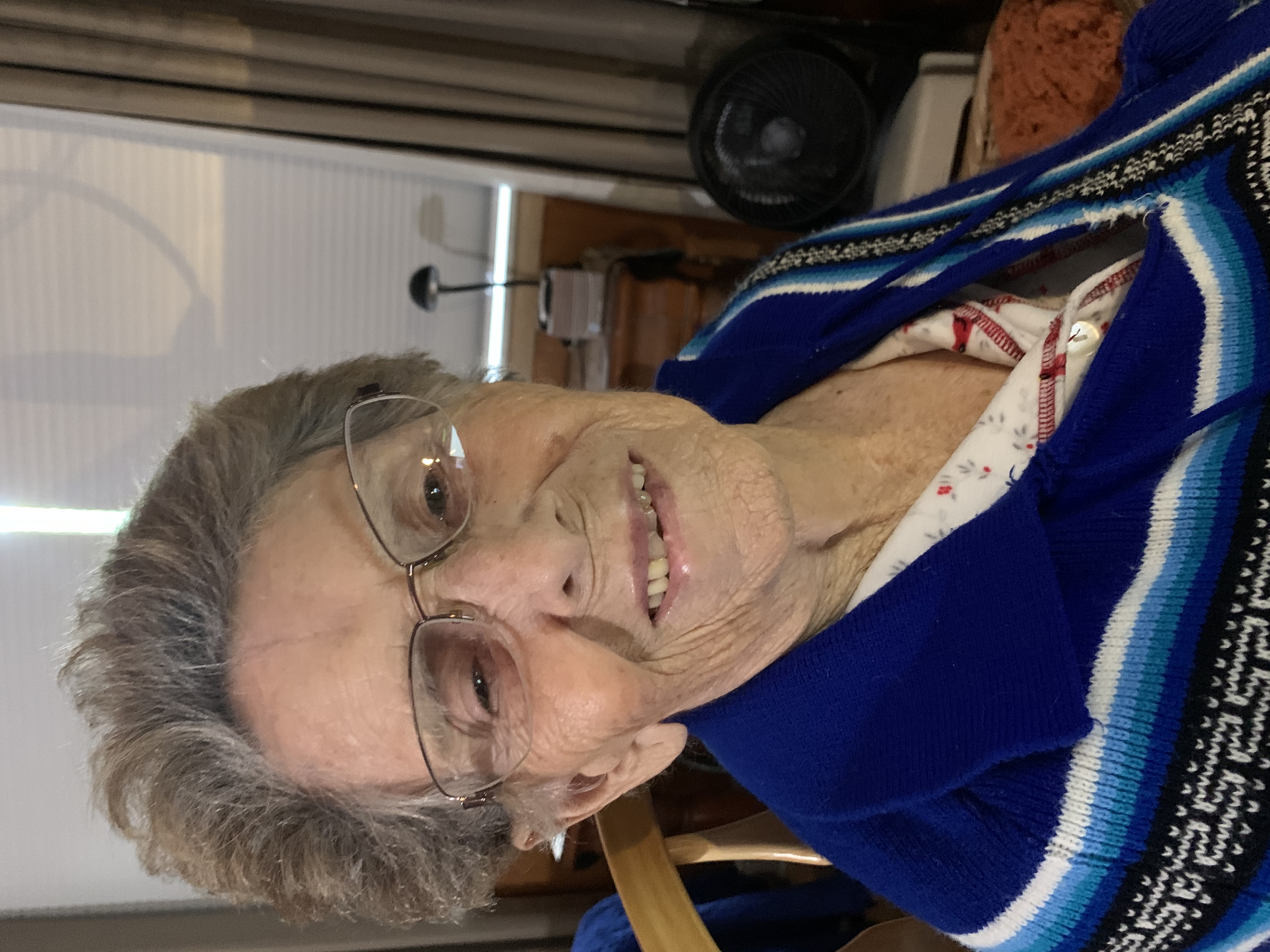 Xinia Foster, assistant teaching professor in the Department of English, was overjoyed that through FIU, she was able to get her 99-year-old mom, Lelis Amador (pictured here), vaccinated. 
"On behalf of my mother (an FIU grad) and my entire family, I would like to thank you for your efforts to keep the FIU family protected," Foster wrote to Rosenberg. "I cannot thank you enough for making it possible to get her vaccinated. Like so many, I was so worried about how I would get the older members of our family protected from COVID. The peace of mind you have given me is indescribable. May God bless you and all the FIU community for caring and organizing this vaccination for our 'viejitos.'"
Ruth Hamilton, who dedicated 35 years of her leadership to the university and retired as the executive director of the Graham Center in 2014, also expressed her appreciation, along with her husband Glenn. The couple received the first dose of the vaccine at the university recently. They praised administrators and FIU's team for their vision and "take-charge" attitude to provide access to the FIU family to the coveted COVID-19 vaccine.
"During these difficult moments and a time of grief for many, FIU brought us comfort and peace of mind," Hamilton said. "Your efforts in keeping the Panther family healthy will long be remembered. I too feel fortunate to be a member of the FIU Panther family. 'A Million' thanks!" 
The vaccination effort is a university-wide project. From faculty and students in the Herbert Wertheim College of Medicine and the Nicole Wertheim College of Nursing & Health Sciences to staff in the Division of Information Technology and the Division of Human Resources, the facilities crew as well as FIU Police, a number of Panthers are lending a helping hand. Additionally, faculty and staff members from all areas of FIU are volunteering to work the front desk, register patients, enter data and help patients navigate from station to station.
"This team has been remarkable," Roldan says. "Everyone is highly committed and dedicated. Some days, we would leave the site at eight o'clock not to waste a vaccine."
Roldan says this commitment comes from a place of passion for many, including herself. "I have lost friends and colleagues to this virus. [Doing this], it's about who I am as a doctor, but it's also a personal battle."
The team is preparing to begin administering the second shot beginning Wednesday, Feb. 10. The university is also working to acquire more vaccines and hoping to continue in these efforts.  
If you received a Moderna vaccine at FIU's site, you will receive an email this week with confirmation of your appointment for the second dose. If you do not receive an email, please contact 305-348-5100.
"I am sincerely grateful for the effort you [Rosenberg] and the university put forth to acquire and distribute the vaccination to counteract COVID-19. My family is careful during this time, which means isolation from children and grandchildren. The vaccination is liberating for me and a number of interconnected people, including the students in my face to face classes."
-- Mark North, adjunct professor in the College of Business, who is 65 years old and received the vaccine at FIU. 
 "I had my first vaccination at FIU two weeks ago after trying with no success for several weeks to just get an appointment here in Ocala, where I now live. The availability of the shots on campus was communicated to me as a retired employee by Trudy Fernandez [Director of HR Relations and FIU Retiree Association] who also helped me facilitate the appointment. The whole experience could not have been better!" -- Glenda "Rusty" Belote, who retired from FIU in 2006