There's something about roses. Cascading layers of petals. Sweet fragrance. Vivid colors ranging from bright yellows and pure whites to tender pinks and deep reds.
It is arguably the most striking flower in the world, and one that evokes a sense of simple beauty and awestruck wonder all in one. It's the perfect gift for moms. In fact, it's almost a tradition in the United States for people to troop to a floral shop or the nearest grocery store and pick up the most captivating bouquet for moms. 
This year, thanks to the Patricia & Phillip Frost Art Museum FIU, you can add a new twist to the timeless gesture of rose-giving. To celebrate Mother's Day, the museum is hosting a hands-on workshop in which folks (and their moms!) can immerse themselves in an afternoon of art. Participants will reflect on the rich meanings associated with roses and will create their own watercolor artwork, based on the rose as a motif. 
The workshop is inspired by an exhibition currently on display at the museum called "Accumulate, Classify, Preserve, Display: Roberto Obregón Archive from the Carolina and Fernando Eseverri Collection". It will take place on Saturday, May 8, from 1 p.m. to 2 p.m. on campus at the museum. The workshop is open to all ages, so folks can bring their kids, parents, family and friends. 
To get a preview of the event and learn about the art of roses, FIU News spoke with Miriam Machado, director of education at Frost Art Museum FIU.   
"Our moms always appreciate when we make something handmade for them! Creating something with your hands and gifting it is equal to giving a part of yourself."
-Miriam Machado, director of education at Frost Art FIU

Roses have been the subject of art and poetry throughout the ages. What do you think it is about roses that captures our attention as artists and as humans? Why do you think roses are regarded as one of the top gifts for moms?
Roses are regarded as a popular gift for moms because of their beauty, history and established symbolism including fertility and springtime. The rose has also been a metaphor for life and harmony. Its many colors and fragrance have been assigned to numerous meanings. For example, Cleopatra used rose petals to seduce Mark Anthony. 
We also see the flower's assigned meanings through cultures and time. Roses—depending on their color—symbolize balance, beauty, secrets, divination, healing, hope and passion, psychic powers and strength. Throughout history, the flower has fascinated humans because of its arrangement of petals following the Fibonacci sequence, the natural arrangement of petals and patterns found in nature. 
A flower with protective thorns, roses embody the duality of life and death, light and darkness that we encounter in life. The rose often parallels our own lives as we live through our own stages of growth.


Tell us a little bit about roses and how Roberto Obregón depicted them in the exhibition. What are some of the major themes of his work related to the roses?
Obregón captures the rose with photography and he documents its birth to death cycle, representing the cycles of life. His work also represents ephemerality, the temporality of life and creates a new meaning for a symbol that's has been culturally charged with multiple meanings—Obregon dismantled its kitsch and introduced a pseudo-scientific approach to the flower. 

Can you give us a sneak peek into what the "Reading Roses: Mother's Day Workshop" at the Frost Art FIU will be like? Tell us a little bit about the art kit provided for folks and how it can help them produce art.
Our goal as educators is to support learning in a myriad of ways through art-making. This workshop gives us the opportunity to think about our experiences, life cycles, the ebb and flow of life and how to navigate our memories, bring them into view and use them to produce a visual representation that tells a story we want to share about ourselves.
We will focus on pink roses, but participants are welcomed to create their own meanings with the colors they choose. The art kits provided paper of different weights and types, watercolor and a brush, plus glue and string. We have also provided a two-page fact sheet for the participants to draw inspiration from on the history and the meanings of the rose in art history, music and literature.
The hands-on activity teaches everyone how to make a book by folding. Each crease or section serves as a metaphor for moments in time; milestones and memories; or milestones of motherhood or those related to a mother's role. Attaching the pages to one another creates a sense of continuity or cycle from past to present to possible futures. Binding the pages fulfills our need to hold close the moments that define us and that are meaningful. Tying them up with a beautiful ribbon and making them portable lets us share them, recall them, revisit them and re-live them.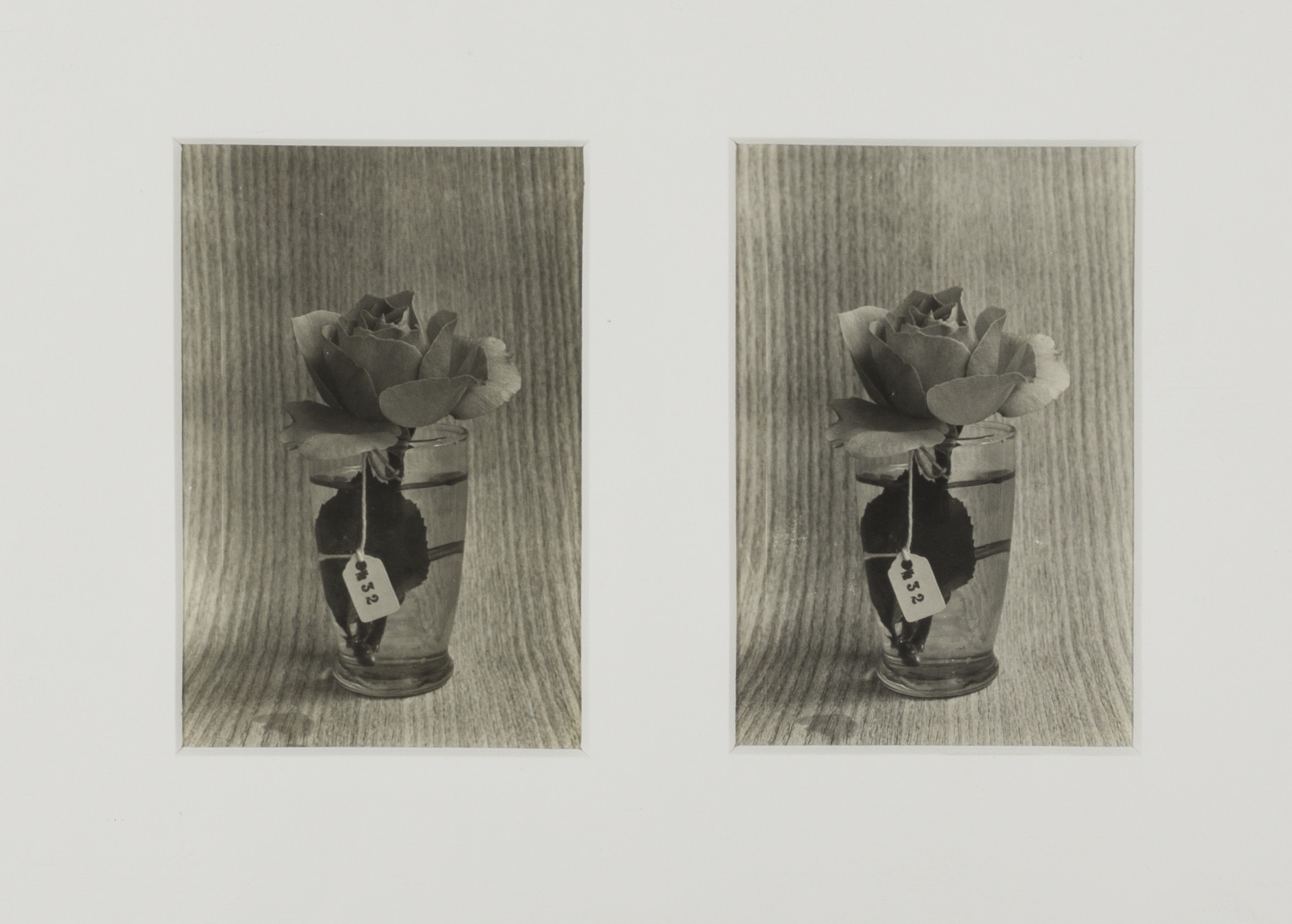 Roberto Obregón, Untitled. Study for a Chronicle. c. 1978 (detail). Photographs. Gelatin silver prints; six photographs, six photographs. 4 x 2 4/5 in., each. Photo by Zachary Balber. Courtesy of Archivo of Roberto Obregón.

How do you think celebrating Mother's Day with art will make the special weekend more meaningful?
Working with others nurtures our souls. When we create, we place ourselves and our minds in a focused state. We can relax and engage all our senses. 
Mothers are people who come in many forms. During our art-making, we can reflect on our mothers and the relationships we have with them, and how they have influenced us in our lives. Each book will be unique to the maker.
Also, our moms always appreciate it when we make something handmade for them! Creating something with your hands and gifting it is equal to giving a part of yourself to others you care about.
---
The Frost Art Museum FIU is providing kits with supplies to help participants create their artwork and arrange it in a booklet. To request to pick up an art kit at the museum, email eafre@fiu.edu by Thursday, May 6.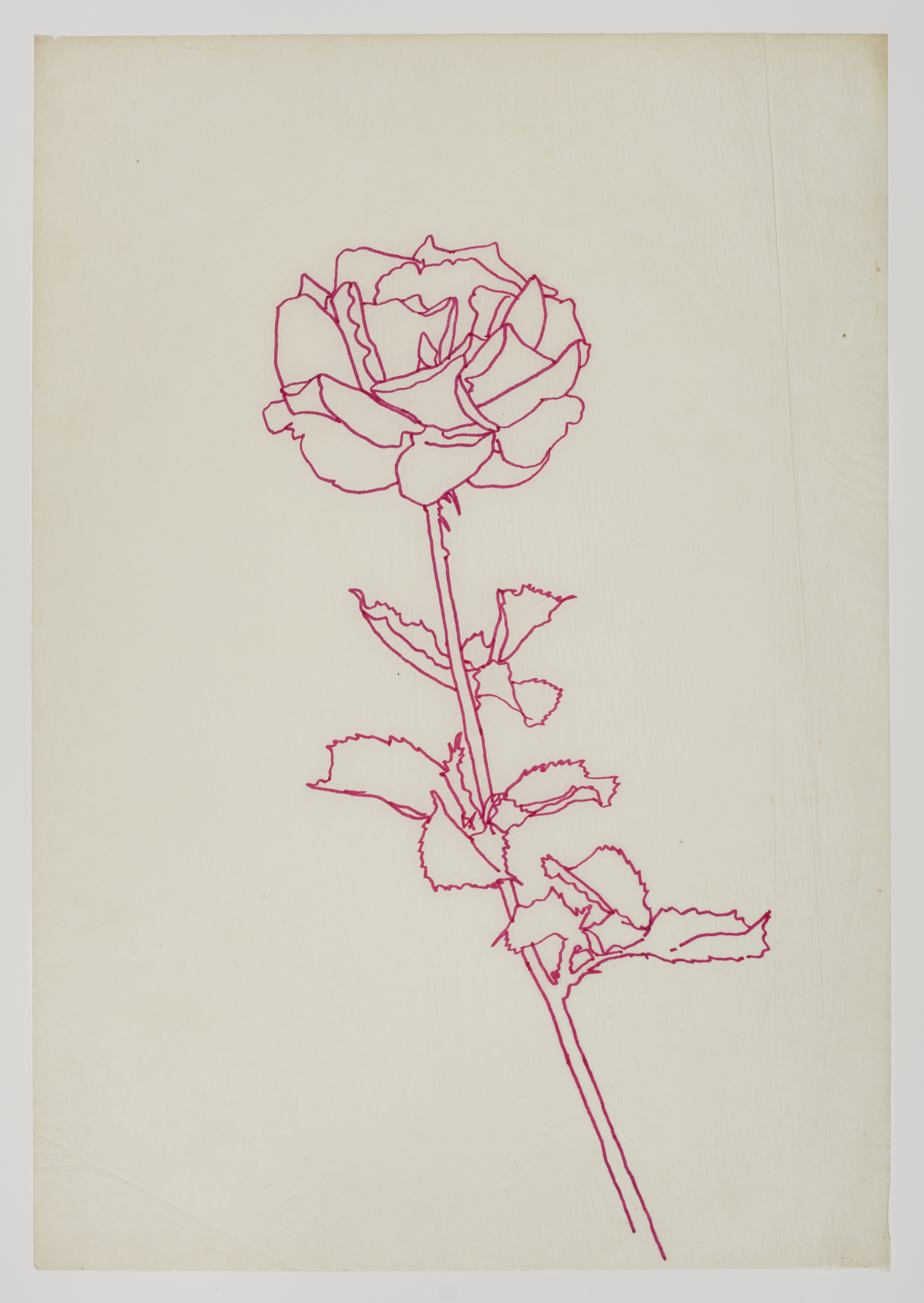 Roberto Obregón, Untitled. 1980. 

Photo by Zachary Balber. Courtesy of Archivo of Roberto Obregón.