For incoming freshmen—and sophomores who attended remotely last year due to COVID-19— this week will launch their on-campus university experience.
Filled with excitement and a bit of new school jitters, the classes of 2025 and 2024 were officially welcomed to the FIU family at Panther Convocation.
A rite of passage, Panther Convocation marks the beginning milestone of a student's journey as a Panther and proud member of one of the top 50 public universities in the country.
"We promise you a university that fosters excellence each and every day that is committed to getting better at being better because we understand that your success is our success," said President Mark B. Rosenberg.
This year's freshman class comes from 322 high schools across the United States, 35 international high schools and represents 47 countries.
They boast an average GPA of 4.35, are National Merit Scholars, Silver Knight winners and honorable mentions, and many were recognized by the College Board of National Recognition for Academic Honors. Read more about our incoming Panthers: true grit, real talent.  
Student keynote speaker, Upsilon Pi Epsilon executive member and Student Government Association Senator for the College of Engineering Cristhofer Lugo assured students: "It's OK to be afraid. But always remember, there's a place here for you in FIU."
The 2021 Panther Convocation celebration gave FIU's newest students, and their families a taste of FIU tradition and what it means to be a Panther.  
A team of talented photographers captured the inspiration, pride and energy of the night. Take a look at memorable highlights.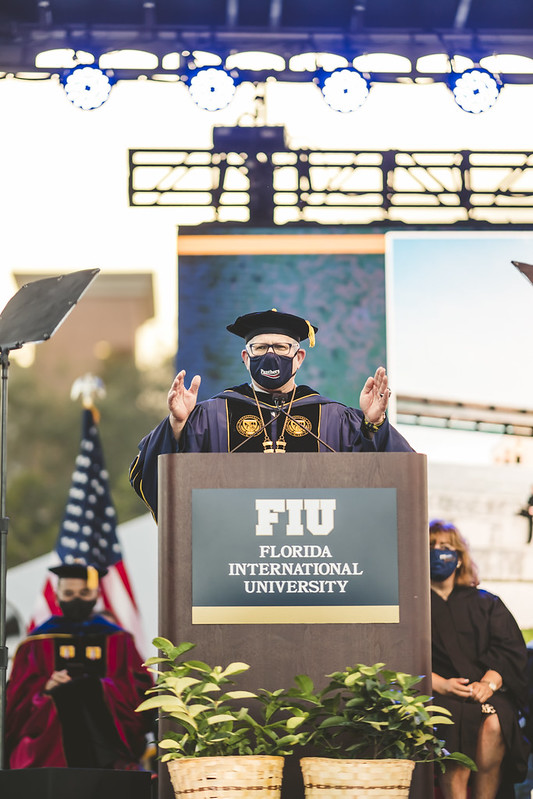 ]
"We're excited about your journey at our FIU," said President Rosenberg. "This is your beginning, class of 2024 and 2025!"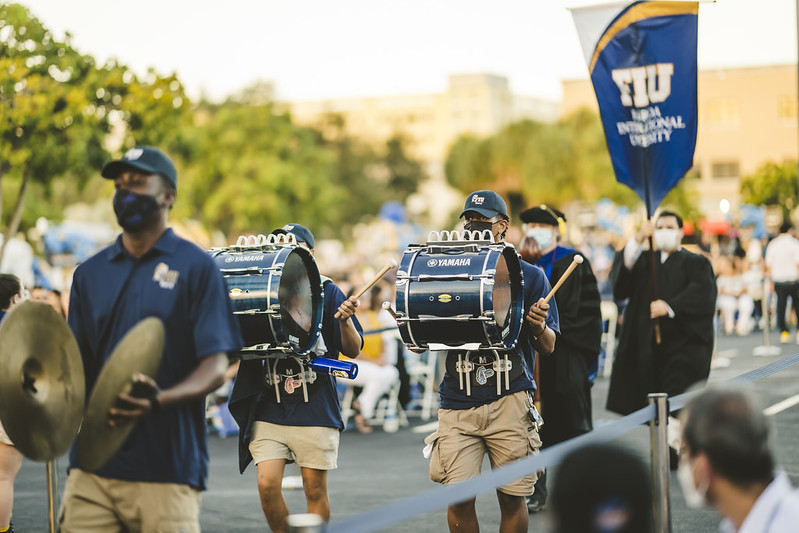 The FIU band adds melodies and beats to the summer evening.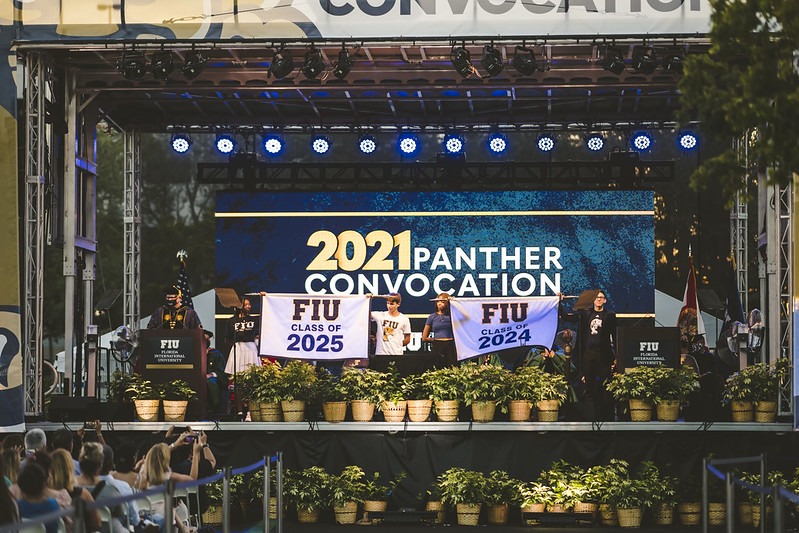 The class of 2025 and 2024 banners are revealed by freshmen Grace McCullough and Carlos Gonzalez, and sophomores Imani Woodin and Luis Moros.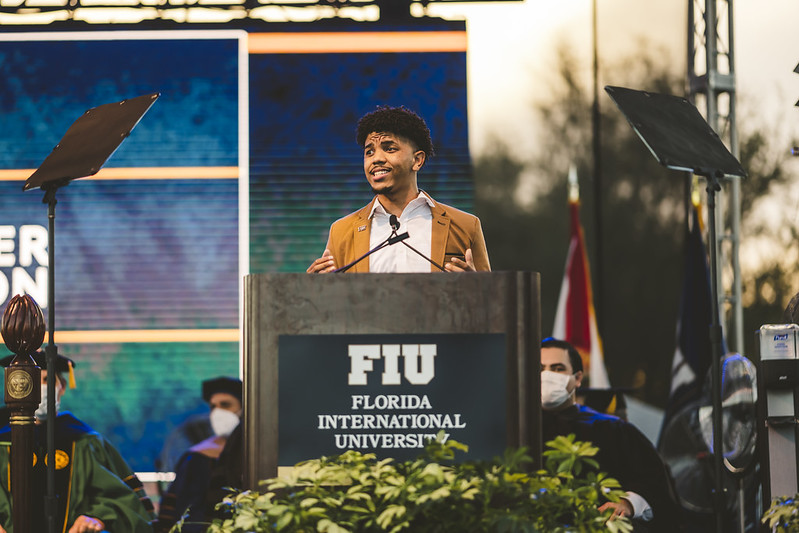 Student keynote speaker and computer studies major Cristhofer Lugo shares his university experience with incoming students.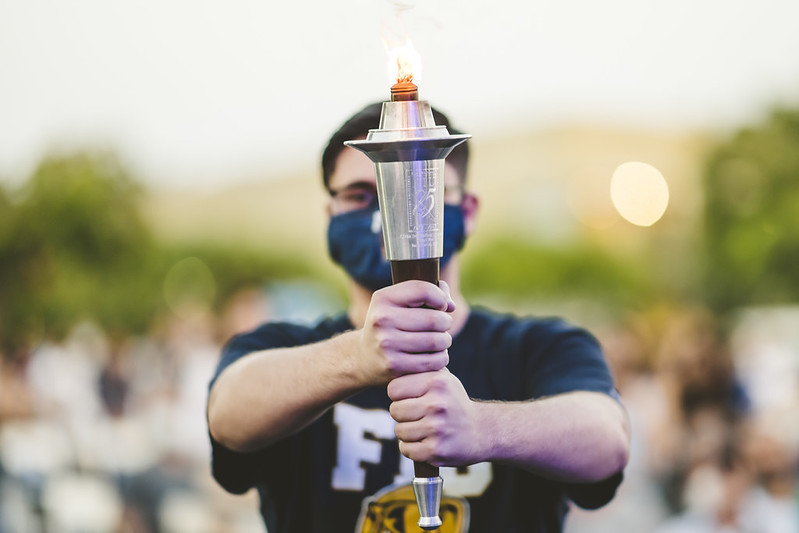 Nicholas Quintana, recipient of the Silver Knight Award in Theatre, represents the freshman class in the Passing of the Torch of Knowledge.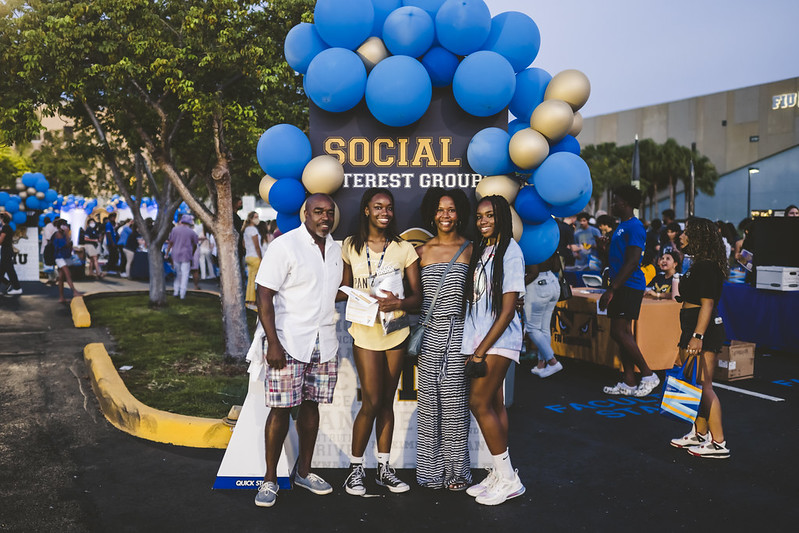 Following Panther Convocation, students and their families were invited to the Panthers' Welcome party to learn about FIU resources, student organizations and all the ways to get involved at FIU. Camryn Mcclendon (yellow shirt), who is a freshman in nursing will be living in Panther Hall. "I'm looking forward to meeting new people," she said. "The class that I'm most excited about this semester is public speaking. I want to learn a new skill in college!" 
Mcclendon's mom added: "I feel a little less anxious—she's in good hands. It's been lit!"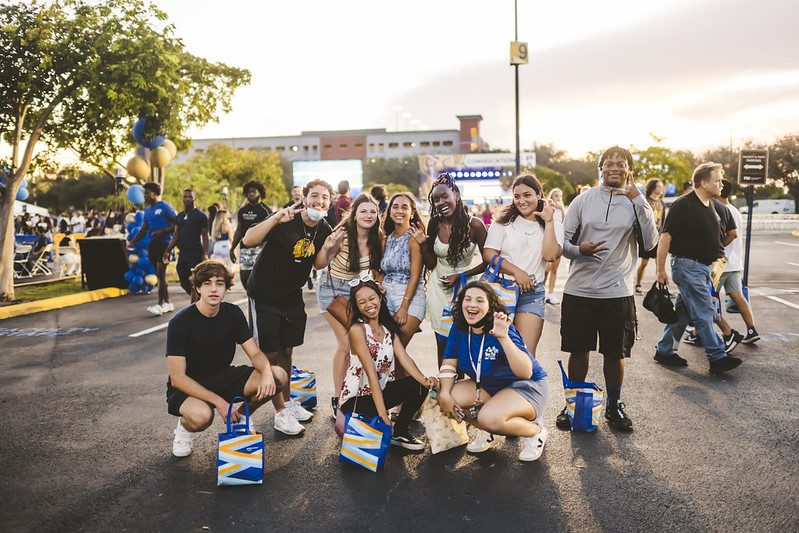 The university's newest Panthers show off their Paws Up!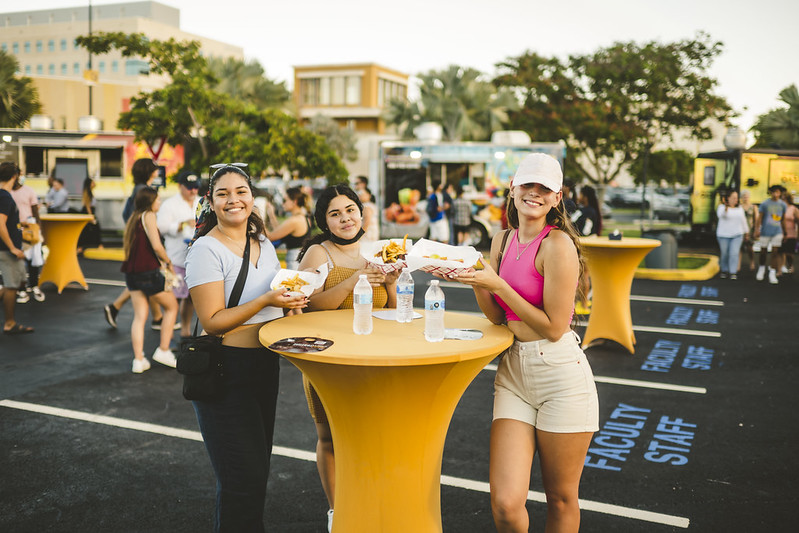 Students enjoy the celebration complete with food trucks and complimentary food.