Tokyo 2020: Alumna leading refugee team at Paralympic Games, at forefront of international inclusion efforts
Paralympian and Cuban refugee Ileana Rodriguez '08, M.Arch '11 is giving back by serving as a mentor and advocate for a group of talented, tenacious athletes
Eighty-two million.
That's the number of people around the globe who fled their home countries due to human rights abuses, persecution or wars at the end of 2020. Of these, an estimated 12 million live with a disability.
And they yearn to be heard. 
That's why the Refugee Paralympic Team at the Tokyo 2020 Paralympic Games is a sign of hope. It's a sign that no matter where you come from or who you are, you can achieve.
At the helm of this year's team is FIU alumna and Paralympian Ileana Rodriguez '08, M.Arch '11, herself a refugee from Cuba who arrived in the United States when she was a teenager. This year, Rodriguez is proud to be serving the refugee team as its chef de mission.
In her role, she will act as a mentor for the six athletes on the team, raise awareness about them and help create a sense of community and bonding among them.
"I want to make sure all the athletes feel like they belong to one team," she says. "It's interesting, one of the athletes said to me the other day [that] we aren't just a team, we are a family."
While bringing together a diverse group of athletes representing different sports and different countries around the globe might not be easy, Rodriguez is up for the challenge, and most importantly, ready to be the team's advocate. She says the most rewarding part will be to see her team on stage and enjoying the opening ceremony, which will take place on Aug. 24.
"I want them to enjoy it as much as I did," she says. "The opening ceremony is a day of celebration for them to be in one place. I really hope they can see this as an opportunity for them to take it all in. It would be wonderful to see a medal, but that shouldn't be the main experience. It's about enjoying it all. To me, when you see stories like one of our athletes coming from a refugee camp to compete in Tokyo, they've already won just by getting there."
The sidelines of citizenship
The plight of refugees – and particularly refugees living with a disability – hits home for Rodriguez, who represented the U.S. in Para-Swimming during the London 2012 Games and was a finalist in the Women's 100m breaststroke SB5.
From an early age in her native Cuba, Rodriguez was a swimmer and ballerina. When she was 13, she was diagnosed with a spinal cord malformation and had a stroke that left her paralyzed from the waist down. There were basically no accommodations for people living with disabilities in Cuba.
She moved to the United States – and it opened tremendous opportunities for her. She and her family built a life for themselves in their new home. Rodriguez attended FIU and graduated with bachelor's and master's degrees in architecture. She also began swimming again – but because of her citizenship status, she was unable to compete at first.
It hit her hard.
"When you're a refugee, you have to put your dreams on hold," she says. "As an athlete, training is not something you can easily put on hold and come back to."
But she persevered. She trained hard. And she became a Paralympian.
Today, she is passionate about helping others reach for their dreams, too. When asked what it means to be chef de mission for the Refugee Paralympic Team, she says:
"It's an opportunity to give back to a community we need to hear more about. The importance of having a refugee team is that we're giving a voice to those 82 million people who are displaced and the 12 million who are people with disabilities."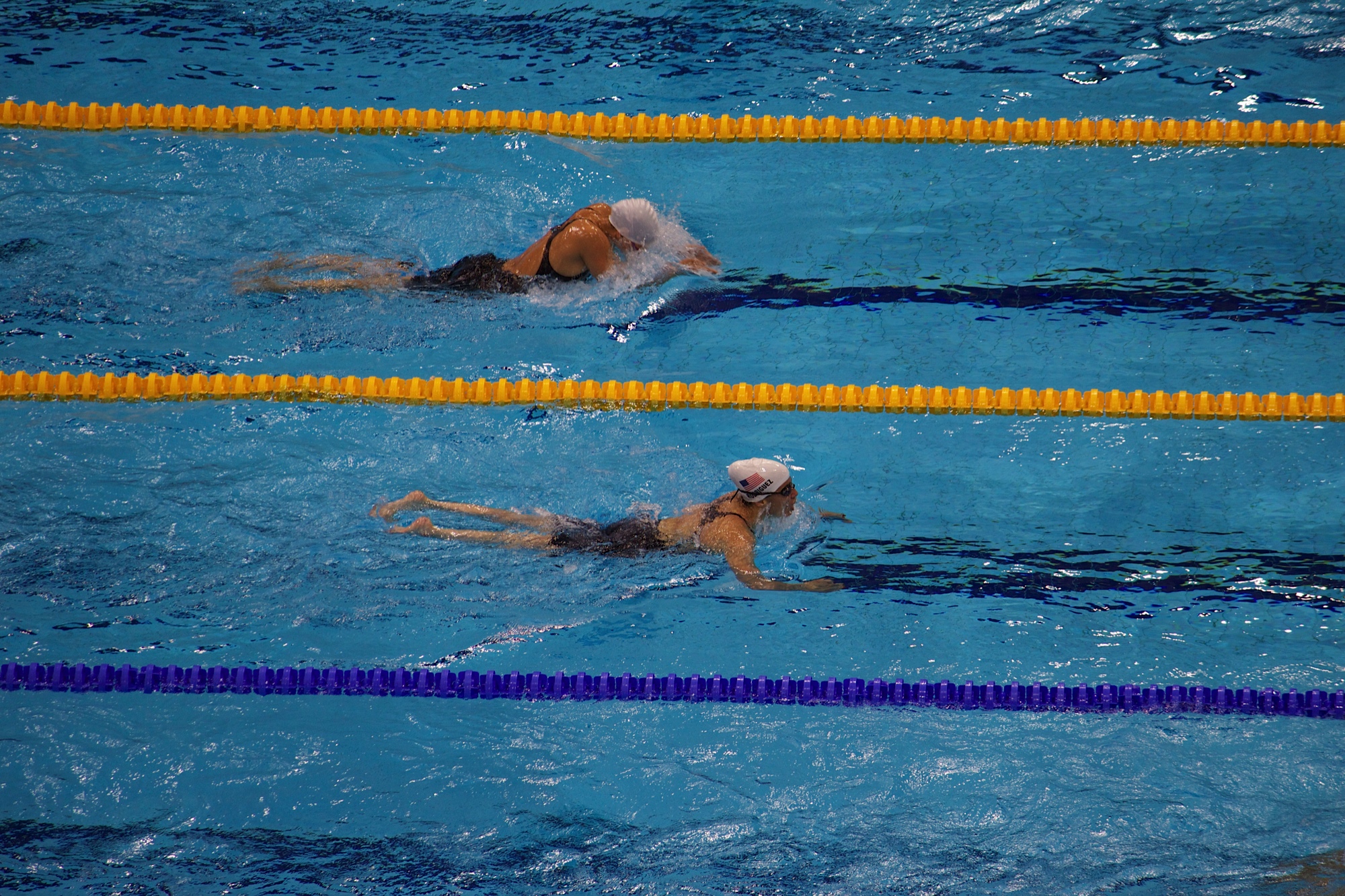 Historic year for Paralympians
Part of the beauty of the Paralympic Games, says Rodriguez, is that it's pushing the envelope and raising awareness about an important truth: Everyone can achieve. Likewise, change can start with sports, she says.
"People with disabilities are often looked at by their disability," she says. "The Paralympics changes that perspective. The most important thing is the sport. They are athletes. That should be true for anything. The disability shouldn't define what the person is or is not doing."
For years, major networks and public opinion focused on Olympians – and unfortunately left Paralympians in the periphery. But this year, Rodriguez says, the tide is changing in an unprecedented way. For the first time, NBC Universal will be airing a record 1,200 hours of Paralympic coverage from the Tokyo Games, including the first NBC primetime broadcasts in history.
Likewise, major sponsors have also stepped up to the plate to highlight Paralympians. One example: If you're watching the Olympics, you'll notice companies like Toyota,  Airbnb, which is the lead partner of the Refugee Paralympic Team, and others are featuring Olympians and Paralympians in commercials.
Rodriguez says seeing the shift is like tasting victory. "Finally, we have the Olympic and the Paralympic athletes at the forefront equally. It's a historic moment here in the U.S. With the Los Angeles 2028 Games on the horizon, I am very excited to see the Paralympics finally reach their true potential in our country."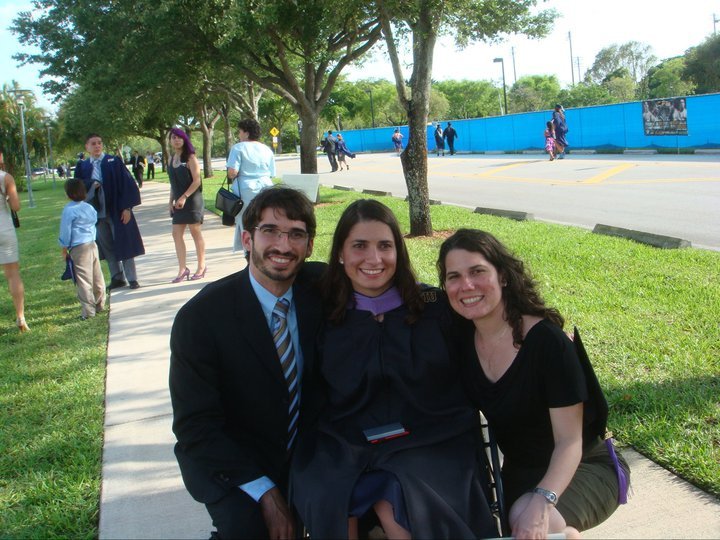 Inclusive design
Aside from her role as an athlete and advocate, Rodriguez is an accomplished architect in her own right. Earlier this year, she was recognized as one of the Top 25 News Makers by Engineering News-Record, which is widely considered the leading magazine in the construction industry.
She has made it her mission to infuse her work with her passion for sports and accessibility. She currently runs her own Texas-based design consulting firm, I Design Access, where she focuses on projects revolving around the Paralympics and other games. She has served as an accessibility specialist for several projects around the world, including the construction of both the U.S. Olympic and Paralympic Museum and the Kazakhstan Paralympic Training Facility. 
She is the International Paralympic Committee's (IPC) main accessibility consultant. In that role, she has contributed to the creation of the organization's accessibility guide and has consulted on creating an inclusive design of the facilities at various Olympic, Paralympic, Pan American and Parapan American Games. 
She credits her success to her time at FIU, and particularly the mentorship of one of her professors (now an associate dean at the College of Communication, Architecture + The Arts).
"I got into this route of design and inclusion thanks to Marilys Nepomechie," she says. "Now I look at the design concept from an inclusion perspective at all times. The more places we have putting accessibility and inclusion at the forefront, the more it's going to become something common."
Through her work, she's had the opportunity to see how countries around the globe handle accessibility issues – and to see how the United States is a leader among the international community.
"What you see the U.S. has accomplished, makes me proud," she says.
But that doesn't mean we should settle.
"People are moving in that [accessibility] direction, but we need to push even harder," she says. "The ADA is great. But the world keeps on evolving and we need to keep evolving as well."
Her mantra: Keep going.
"I never give up on anything that I do," she says. "It's like the little fish in Finding Nemo says, 'Just keep swimming.'"
You might be surprised just how far you'll reach. 
---
Watch Rodriguez and the Refugee Paralympic Team as they celebrate during the opening ceremony of the Paralympic Games on Aug. 24.