Brilliant & tenacious: One of the largest freshman classes in FIU's history roars into fall
To celebrate the beginning of the semester, we're introducing some of our newest Panthers
The Class of 2026 is breaking records.
FIU is welcoming one of the largest freshman classes in the university's history — nearly 4,500 students. The group also boasts the highest number of National Merit Scholars ever to begin at FIU.
Among the new class are scholars recognized by the College Board, a Silver Knight Honorable Mention, valedictorians and movers and shakers who have already conducted research and landed impressive career opportunities. The average GPA for students starting both in the fall and summer semesters is 4.23. Incoming freshmen beginning this fall represent nearly 80 countries from around the world and more than 30 states within the U.S.
These Panthers are fiercely committed to excellence, rising above the challenges of the pandemic during their high school years and asserting themselves — often through their own service and academic projects — as budding entrepreneurs, researchers, leaders and changemakers. They all chose FIU to prepare them for the success they crave. 
"I'm really excited for these students," says Jody Glassman, assistant vice president of Enrollment & University Admissions. "There are so many of them doing amazing work in South Florida and around the world. They are so creative. In seeing the Class of 2026 and what they've achieved, I know this group of students did not let a global pandemic shut them down."
Meet two of our newest Panthers today, and tune in to FIU News tomorrow to meet more incoming freshmen.
Benjamin Cure: Star sportscaster
At only 12 years old, Benjamin Cure decided to jumpstart his career as a sports broadcaster.
What began with him providing commentary as an analyst and reporter during school sporting events at Belen Jesuit and Christopher Columbus High School, quickly became a passion project that launched him into the limelight.
He landed a sit-down interview with baseball star Alex "A-Rod" Rodriguez, which went viral. What followed is a long list of accomplishments, including being selected as a Kidcaster for the Miami Heat; appearing in a 2019 Fox Sports commercial for the Miami Marlins; and earning a variety of awards at regional and national student broadcasting and journalism competitions. 
In 2020, Cure — at 16 years old — became the youngest reporter ever hired in Major League Soccer history when he landed a job as the digital host for Inter Miami CF. He continues in his role today, conducting interviews and writing articles for the soccer club.
He says he owes it all to his No.1 supporter, his mom, who is a communications professional and a single parent who poured her soul into helping Cure succeed.
"She always made sacrifices for me. She gave it her all before I ever did," Cure says. "My story is not my story without her."
Cure is happy to make her proud. Most recently, he was awarded a $10,000 Jim McKay Memorial Scholarship, which was established by the HBO, CBS, NBC, ABC and FOX networks to support students pursuing careers in sports television. He accepted the honor in-person at the 43rd Annual Sports Emmy® Awards in New York City.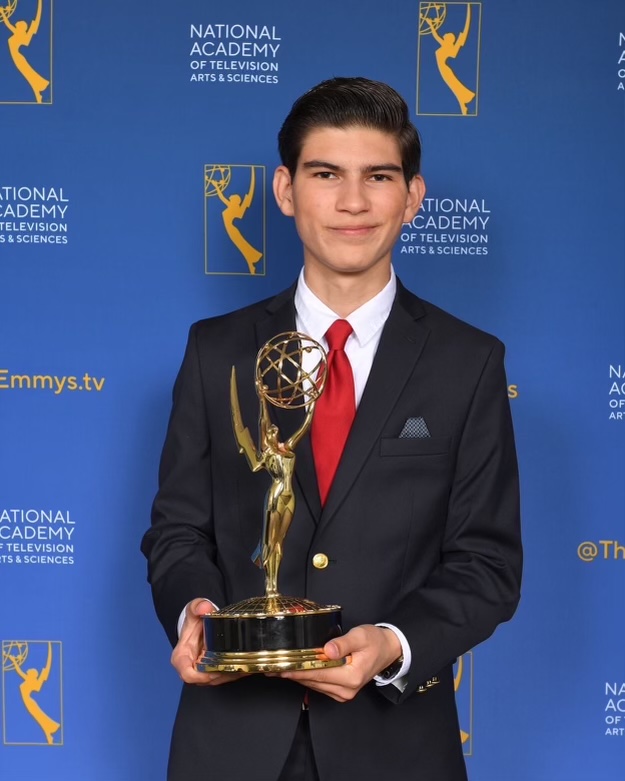 Benjamin Cure raises a Sports Emmy after accepting the Jim McKay Memorial Scholarship at the Sports Emmy Awards in New York City.
He sees his diverse skill set as playing a key role in the sportscaster world as the field reckons with the ever-growing popularity of online streaming.
"I am the bridge between TV and streaming," he says. "My ultimate goal is to be the greatest sportcaster of all time. And I think it starts with an education from FIU."
He began his studies this fall as a broadcast journalism major.
Grace (Ga Eun) Jeong: Artistry meets accounting
Grace (Ga Eun) Jeong is a renaissance woman, excelling in diverse disciplines from the arts to the sciences, and earning top honors in all of them. 
She is a National Merit Scholar and AP Distinguished Scholar who earned a nearly perfect score on the ACT, getting a 34 out of 36 on the exam. She was part of the Spanish club, Quiz Bowl and the Recycling Club at her school in Alabama.
A keen creative writer, she earned two gold key awards from Scholastic for her short stories and a silver key for a poem she penned. She also entered a U.S. congressional art competition in her hometown and won third place in the district for a piece she called, "A Better Place."
A passionate musician, she played the flute and the mellophone throughout high school band. She also joined the marching band and became the drum major, which leads the band.
Jeong also conducted research with a team at the University of Alabama, where she worked on a project focused on reducing plastic waste.  
Throughout high school, Jeong discovered she enjoyed analyzing things.
"When I took Calculus or macroeconomics, I really liked working with numbers and coming to a decision using analysis through the data that I have."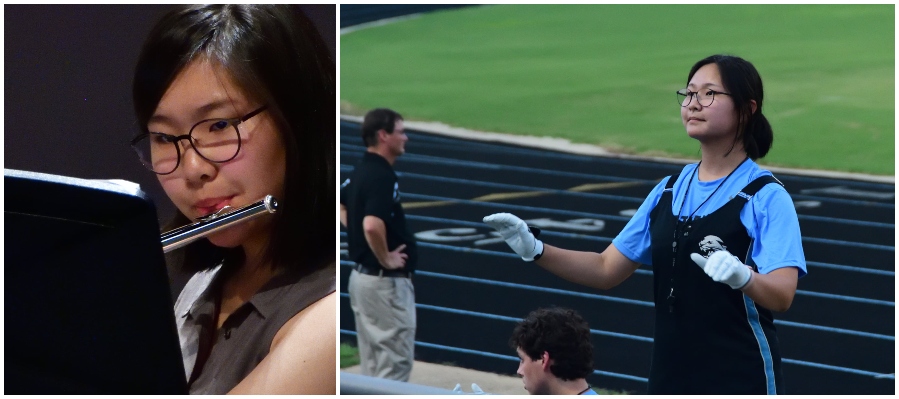 She chose to pursue a career in accounting — and that brought her to Panther territory.  
"Nothing stood out more than FIU," says Jeong, who is now part of the FIU Honors College. "The location and the very promising accounting program. When I went on the campus tour, I was able to talk to the assistant director of administrative services of the program. He gave us this overview of how much the accounting program is growing and their new collaboration with KPMG [a global network of professional firms providing audit, tax and advisory services]. I'm very excited." 
What's her secret to success?
"One thing that's really important to me is always asking people about new opportunities," she says. 
And she's ready for all the opportunities she'll find at FIU. 
Read the other stories in the series celebrating incoming students.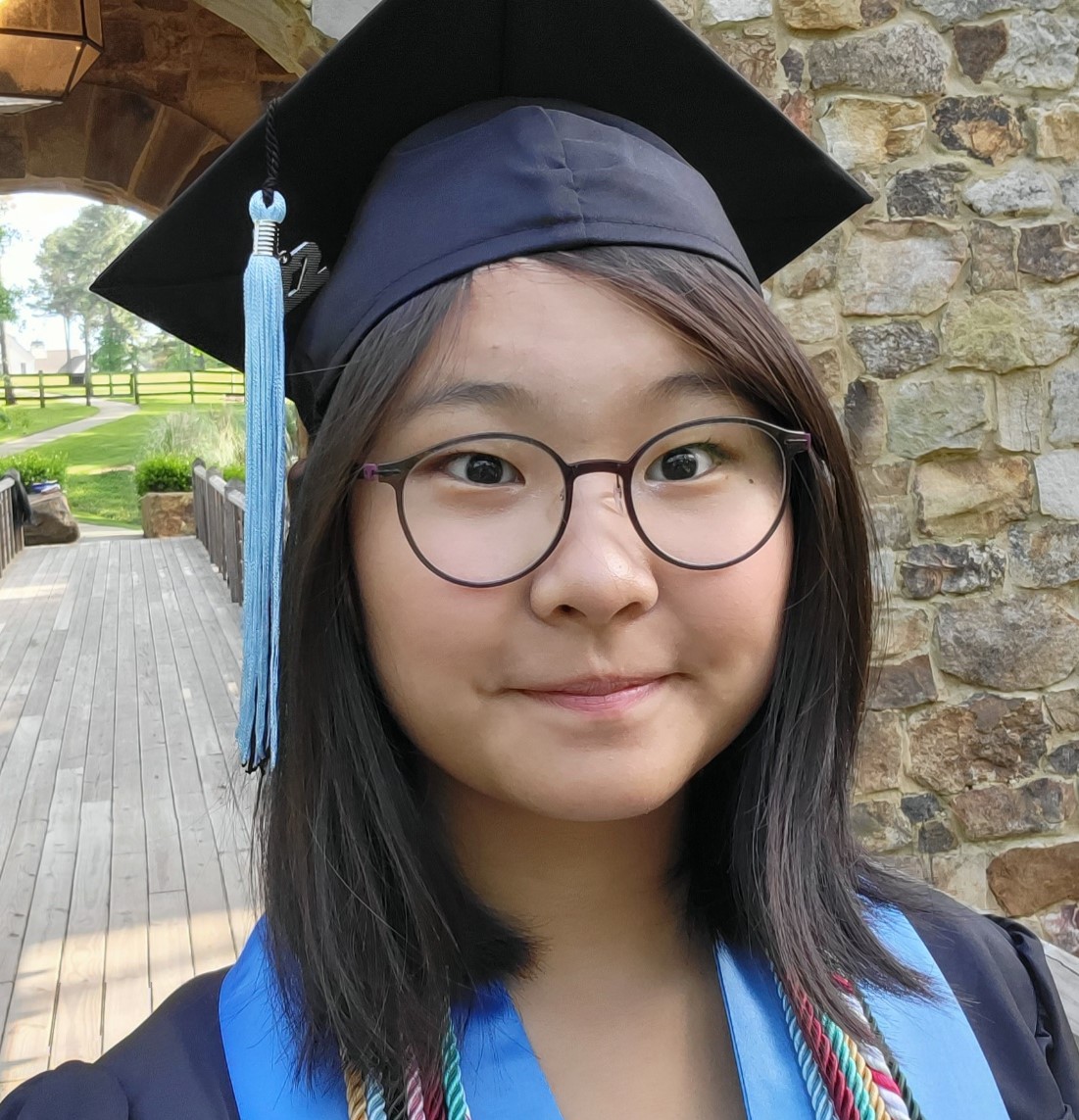 Grace (Ga Eun) Jeong