FIU awarded more than $77M in new state funding
$4.8 million recurring funds will allow FIU to lead the way in addressing the state-wide nursing shortage and $2 million will launch the university's center for advancing personalized cancer treatments
---
From tackling Florida's nursing shortage to accelerating a new area of cancer treatments, FIU continues to be a leader in providing solutions to the pressing problems of our times.
In recognition of the university's student success and research accomplishments and thanks to the support of the state legislature, the university has been appropriated more than $77 million in new funding. This funding was approved in the state budget, signed by Governor Ron DeSantis for the 2022-2023 fiscal year, which started on July 1.
"This investment in FIU will continue to support our NextHorizon Strategic Plan," says Michelle L. Palacio, senior vice president of the Division of Strategic Communications, Government and External Affairs. "Through the support of these funds, we will continue to excel student success and research excellence. We are truly grateful to our legislators and all those who are advocates for FIU."
Christopher Cantens, associate vice president of Government and Community Affairs adds, "Our successful legislative session is thanks to the support of our Miami-Dade Delegation particularly Chairman Daniel Perez, Senator Ileana Garcia, and FIU alumni Speaker Pro Tempore Bryan Avila and Senator Ana Maria Rodriguez. Our delegation continuously supports the university's priorities and are champions for our students and researchers."
Below is a list of the projects that are supported by these appropriations.
New Funding for FIU
$5 million recurring operational support for Environmental Resilience and the NextHorizon Strategic Plan
$4.8 million recurring funds for the Nursing PIPELINE initiative to address the nursing shortage
$33.5 million in Public Education Capital Outlay (PECO) funds for the second building of the new engineering complex; the university celebrated the groundbreaking of the state-funded first engineering building in September of 2021.
$30.8 million for deferred maintenance
$500,000 in PECO funds for the creation of a Nursing Sexual Assault Exam Center at FIU
$2 million for CLIA-certification for FIU's Laboratory for Functional Drug Testing to Individualized Cancer Treatments
$500,000 in a Cultural Facilities grant for CasaCuba
Continued Funding for FIU
$32 million in operational funding for implementing the FIU Board of Trustees' strategic plan for the university to become a top 50 public research university.
$3.5 million for FIUnique, a multipronged program focused on post-secondary education and health for young adults with autism spectrum disorder, intellectual disabilities and other neurodevelopmental disorders.
$2.5 million for the Green Family Foundation NeighborhoodHELP®, the platform for the Herbert Wertheim College of Medicine's community-engaged mission to provide care for community members.
$1 million for the Adam Smith Center for the Study of Economic Freedom, which harnesses the power of rigorous research to offer a better understanding of the free enterprise system and its impact on individual freedom and human prosperity around the world.
$1,031,689 for the Public Loss Model ($62,000 increase), a hurricane catastrophe model developed by a multi-disciplinary team of experts that estimates loss costs and probable maximum loss levels from hurricane events for property.
$700,000 for the Wall of Wind, a large-scale hurricane simulator capable of generating 157 mph wind speeds with rain intrusion.
Advancing cancer treatments
Diana Azzam, assistant professor at the Robert Stempel College of Public Health & Social Work, heads a lab at FIU that specializes in individualizing treatments for pediatric and adult cancer patients who have run out of options. Working with local hospitals, including Nicklaus Children's Hospital and Cleveland Clinic Florida, Azzam tests hundreds of FDA-approved drugs to find the treatment that works best for each patient.
"The worst nightmare for a parent is feeling that they have run out of treatments for their child," she says.
Thirty-eight percent of cancer patients in the United States die due to a lack of novel options when standard treatments fail. Azzam says the situation is even more critical for pediatric cancer patients, where only a few standard protocols are implemented in a clinical context, despite over 200 cancer therapeutic drugs being FDA approved for adult cancers. Her individualized plan addresses this gap in treatment by finding the right approved drugs for each cancer patient. 
"We test hundreds of FDA-approved drugs against every patient's cancer, and we find the drugs that best kill each patient's tumor," Azzam says. "We give results in about a week, fast enough to help even the highest-risk patients. This work saves lives." 
Azzam's initial work was supported by the Florida Department of Health Live Like Bella Pediatric Cancer Research Initiative that enabled both Azzam and FIU to share the research with state officials, who became excited by the promising results from her feasibility studies.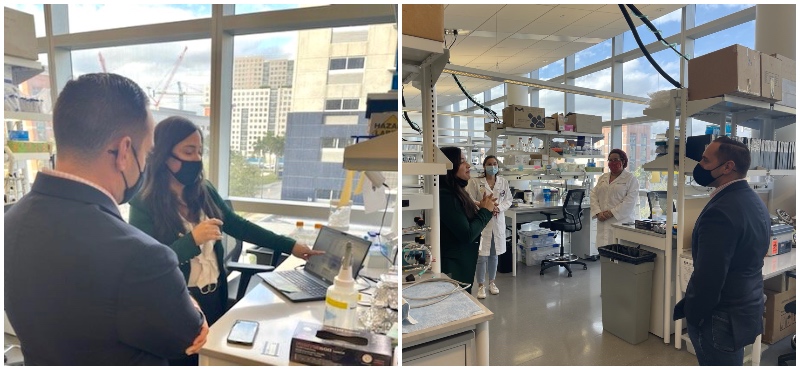 In fact, the advocacy of former state Senator Anitere Flores and current state Representative Bryan Avila, chair of House Health Care Appropriations Subcommittee, helped Azzam and her team receive $2 million in state appropriations. These funds will be used to acquire state-of-the-art robotic instrumentation that will greatly increase the speed and efficiency with which Azzam and her team identify personalized treatment options, allowing more patients to be helped every day. This will allow Clinical Laboratory Improvement Amendments (CLIA) certification — an important certification that would propel FIU to the forefront of this field at a national level, expanding the lab's capacity to work with hospitals and patients across the country. 
The lab would become the first CLIA-certified lab dedicated to functional drug testing in Florida.
"This is a gamechanger," Azzam says. "I'm very excited. CLIA certification will allow us to set up clinical collaborations throughout the country, all run through FIU. We have already shown that our approach improves patient survival, even in patients who didn't respond to past treatments. Our work will create a paradigm shift in the way we treat cancer, providing hope and personalized treatments for every cancer patient."
Tomás R. Guilarte, dean of Stempel College, says: "We are very proud of Dr. Azzam's research efforts and perseverance in obtaining the $2 million. This project is a great example of a successful collaboration amongst scientists, university advocates and the state legislature in obtaining state funds to develop new approaches here at Stempel College and FIU to improve the health of the communities we served."
Turning out tomorrow's nurses
Florida is projected to have a nursing shortage of nearly 60,000 nurses by 2035. Nurses play a crucial role in healthcare, and a depleting pool of qualified nurses could have devastating impacts on the entire community. 
The Nicole Wertheim College of Nursing & Health Sciences will receive $4.8 million in recurring funds from the Nursing PIPELINE Program, an initiative that aims to tackle the shortage head-on. By using the much-needed funds to increase the number of faculty positions, the school will be able to admit more students — and train more nurses for the community.  
"All nursing programs were suffering from the fact that we all had trouble finding nurse educators," says Ora Strickland, the dean of the college. "We didn't have the programs to turn out the number of educators the community needs."
That was a call to action.
"FIU Nursing made a conscious decision to step up and take the lead for providing for the training of nurse educators in our own college and at state-supported colleges and community colleges. We committed to finding the funding somewhere," Strickland says.
It seemed like an impossible task, but Strickland, a woman of faith, says she viewed it simply: "I trust in God. If you have faith, it all works out." 
Strickland took a chance and led her team in establishing a master's in nursing educator program to meet the needs of the community, even without a definite funding source to support the initiative. Along the way, the team was awarded funds (beginning with a grant from the Hospital Corporation of America) or struck partnerships with key organizations – and ramped up efforts to advocate for nursing schools.
In partnership with FIU leadership and the Governmental Relations team, Strickland went to the state legislature to advocate for nursing schools. She and her team met with the Florida Association of Colleges of Nursing and members of the Florida Hospital Association. They reached out to colleagues, CEOs, chief nursing officers across Florida and members of the Florida House of Representatives.  
Ultimately, the state provided $40 million in funding for State University System nursing programs through the Nursing PIPELINE Program (of the total amount, $4.8 million will go directly to FIU).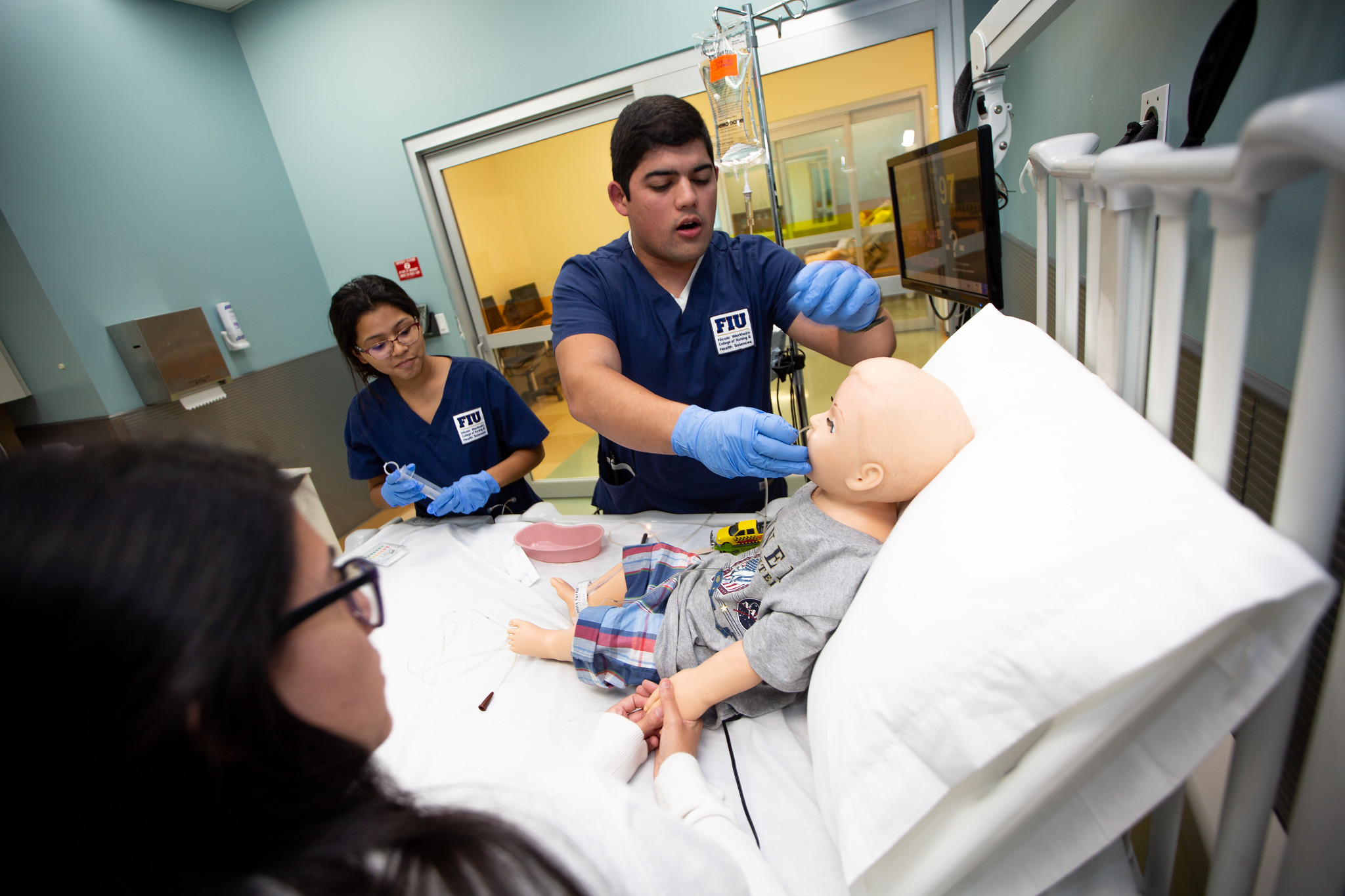 With these appropriations, FIU Nursing will hire more faculty and increase student enrollment by 50%, doubling the amount of Panther nurses produced. The funding will also be used to eliminate additional student fees associated with using the on-campus, state-of-the-art Simulated Teaching and Research Center (STAR Center) — which provides hands-on learning experience in a simulated hospital environment that includes a 15-bed critical care unit, an operating room and more.   
FIU also received $500,000 for a separate, but critically important project: to establish the FIU Nursing Sexual Assault Exam Center on campus.  
Nurses, Strickland explains, need to learn how to effectively examine patients who have been sexually assaulted. This training allows them to provide medical care and emotional support as well as to collect evidence that could aid in identifying the aggressor. This would deepen the college's current training efforts across Florida and would create a center on campus to train practicing nurses and provide care to patients.    
"This is extremely important," she says. "With this center and our other initiatives, FIU is continuing to say, 'We're going to be the solutions center for the state and especially for South Florida.' This is just one example of how FIU is addressing that mission."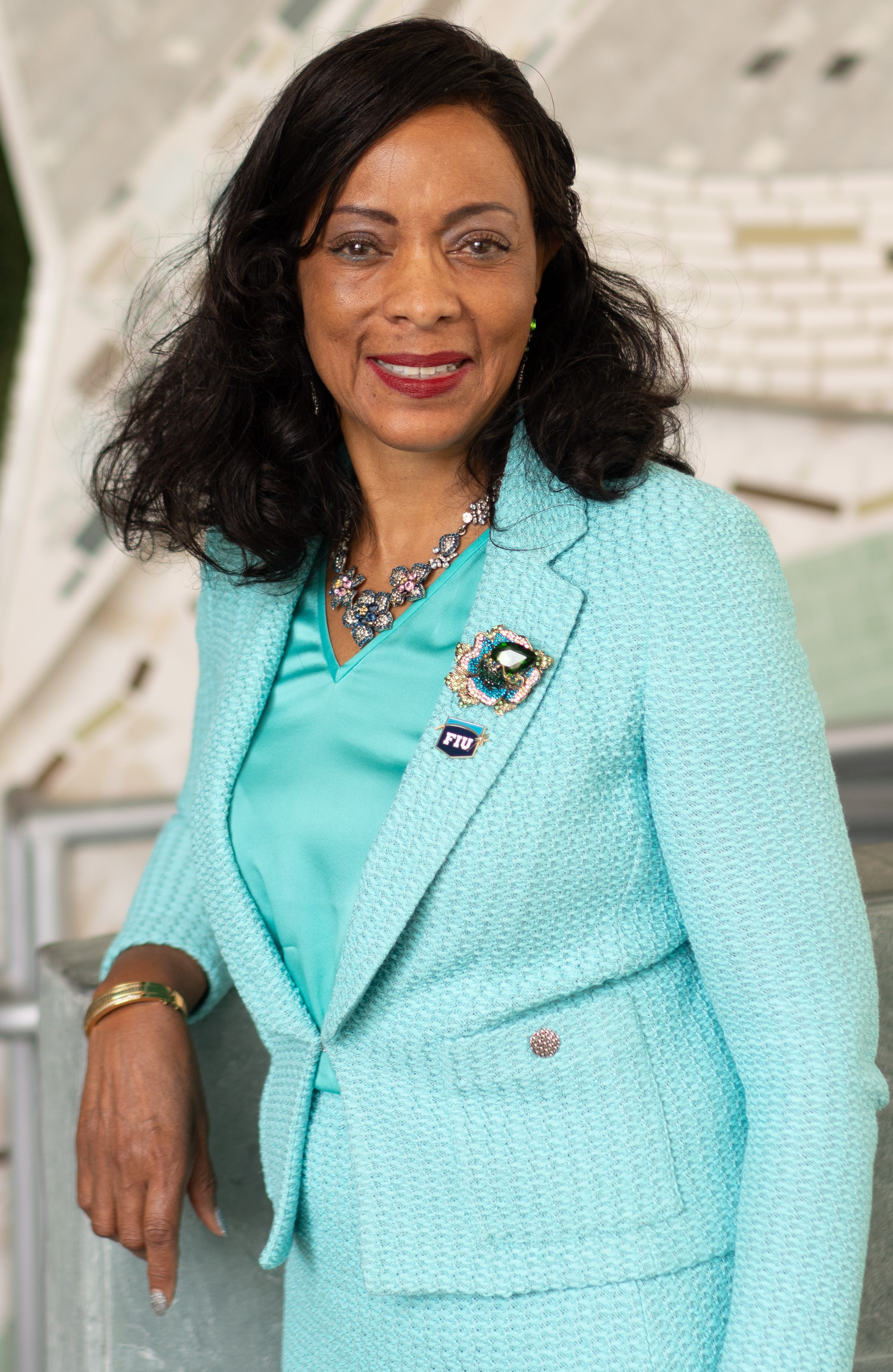 Ora Strickland