Salute to alumni JAGs: Grads land top-notch jobs as military lawyers
November 9, 2022 at 2:42pm
---
FIU has become a leading producer of lawyers who serve in the Judge Advocate General's (JAG) Corps, the military justice branch of the U.S. Air Force, Army, Coast Guard, Marine Corps and Navy.
Judge Advocates defend soldiers in all military legal matters, preside over courts-martial (in which service members face trials), provide legal counsel to military officials and work in a wide variety of legal areas from civil law to prosecution. There is an acceptance rate of about 10-15% from applicants seeking these roles.
FIU Law graduates are shining at the national level. Out of its roughly 150 law graduates per year, FIU has placed two alumni in the JAG Corps every year for the last nine years. That means, about 18 FIU Law alumni have entered the JAG Corps within the last few years.
"We're one of the top producers of JAG Corps in the country," says Eric Carpenter, associate professor of law. "These positions are hyper-competitive, and we have tremendous success. We're getting selected for these roles about 70% of the time. Pretty much all of our students that are interested in getting in, get in."
The secret? Carpenter, a retired Judge Advocate himself, prepares students with top-notch academic and cocurricular experiences specifically created to equip law students to enter the JAG Corps. He teaches a military justice course regularly — something that sets FIU apart.
"Maybe 10 colleges around the country do that," he says. "We do it at FIU."
Most significantly, Carpenter himself serves as the hub for students to learn about the JAG Corps. Every year, he organizes a JAG fair at which representatives from the different services in the military come to discuss what it's like to be a Judge Advocate. He also invites alumni who served in the JAG Corps to share their journeys with students. If students decide to apply for JAG positions, Carpenter guides them throughout the process.
Carpenter has also created a network of internship possibilities for law students interested in this legal area. Students have interned at the U.S. Coast Guard Station Miami Beach, which has its legal offices on Brickell; U.S. Southern Command; and local civilian attorney offices that work in military justice.
Carpenter is a member of the National Institute of Military Justice, a private, non-governmental organization. Through a program of the organization, one student per semester for the last five years has usually traveled to Guantanamo Bay to observe hearings at the base.
When JAG recruiters come across FIU students who have resumes bursting with military law experience like these, the results speak for themselves.
"For our students who have interned in these places and taken this class, it's really obvious to the recruiter that they're serious about joining the military," Carpenter says. "That carries a ton of weight. It's one of the things that differentiates them from everyone else."
The JAG Corps is a great first job out of law school, Carpenter says.
"It teaches discipline and how to be an attorney. The training is as good as it gets across the country," he says. "I believe these are some of the best legal jobs you can get anywhere, and you are doing something with great meaning, serving your country. That's why it's exciting to help students get into it."
Whether alumni make a career in the JAG Corps or move on to other jobs later, the JAG Corps sets lawyers up for future careers at the Department of Justice, the U.S. Attorney's Office, the Department of Homeland Security, the Department of Defense and others.
"These are all organizations that recruit heavily from the JAG Corps," he says. "After JAG, alumni are going to be highly desirable employees. They're going to be great leaders in our community and in our country."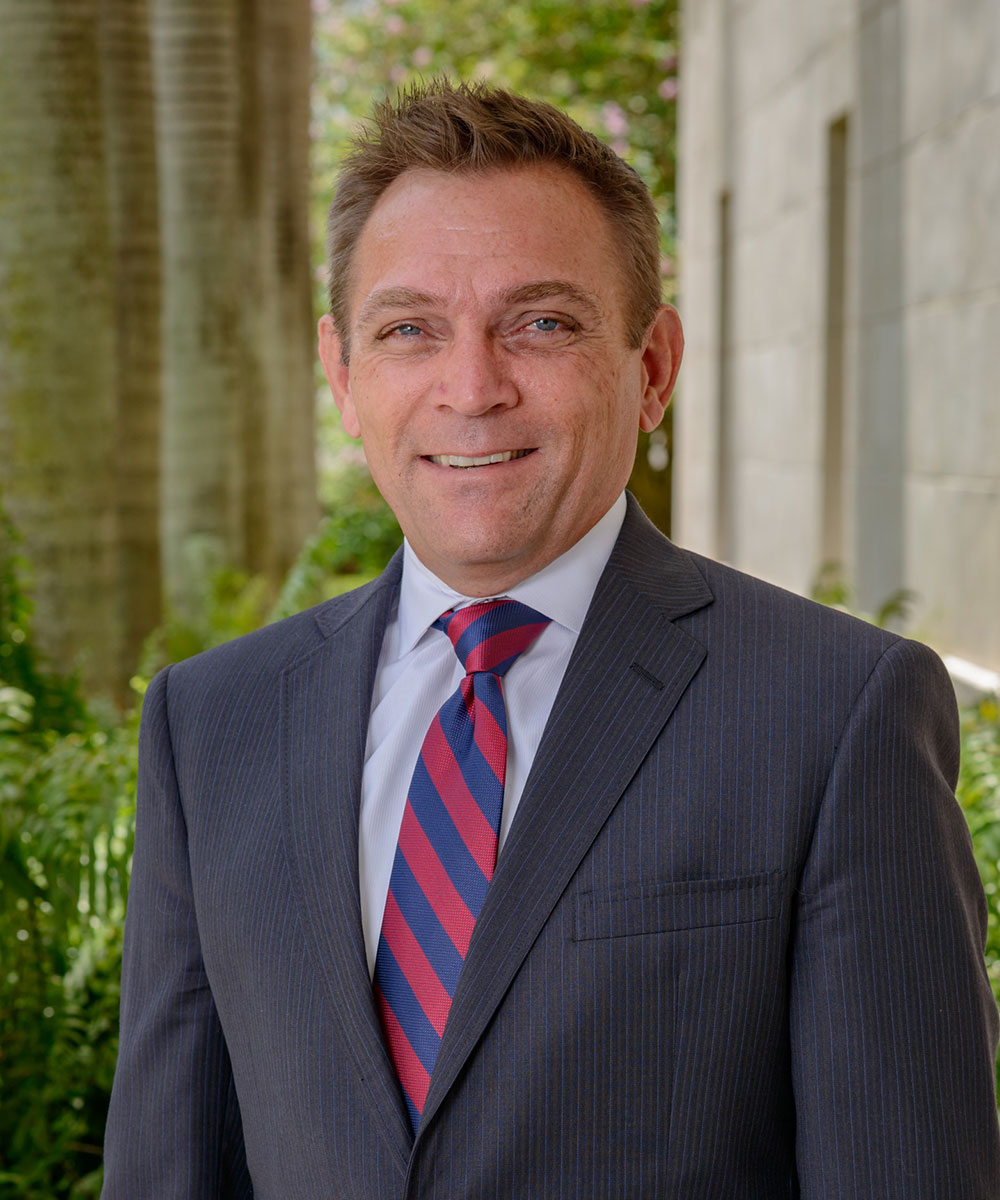 Eric Carpenter
Standout success
Captain Guybert "Jimmy" Paul J.D. '15 served 13 years as an active duty member of the Army. After his wife passed away from cancer, he transitioned back to civilian life. Two years later, he started at FIU Law.
He thought his life in the Army was over. But, then, he met Carpenter. The professor encouraged him to consider joining the JAG Corps. "You're a lawyer plus you're a soldier," he said.
Even before graduating, Paul received two offers from the JAG Corps and one from a civilian law firm. The civilian law firm's salary was eye-popping.
He went back for Carpenter's advice.
"He told me this was a tough decision," Paul recalls. "Because he was so candid, I decided to go into the Army's JAG Corps. I realized I could be working with more people like [Retired Lieutenant] Colonel Carpenter."
Paul is happy to say that he has indeed worked — and continues to work — with incredible leaders that remind him of Carpenter.
He has worked at Fort Hood in Texas and at Fort Bragg in North Carolina. He particularly loved his time as a prosecutor in the 82nd Airborne Division — a division known for its zero tolerance of misconduct. As part of his job, he was deployed to Kuwait and Iraq (previously as a soldier, he had deployed to Afghanistan). He also worked representing soldiers in civil administration cases. Currently, he advises the general of the United States Army Special Forces, commonly known as the "Green Berets," on all civil matters.
"The jobs are challenging, but I've loved each one of them," he says, adding that FIU prepared him to do it all.
Case in point: Even after graduation, Paul would carry around a binder with information about litigation that one of his professors, H. Scott Fingerhut, provided students. The binder was so valuable, that, when in 2018 Paul deployed to Iraq and had to conduct a military trial overseas, he asked a friend in the states to mail him the binder as he prepared.
"My real binder, the one I took for my first trial was Professor Fingerhut's binder. And I won," he says. "FIU gets you ready. It's the reason why we have such a high bar passage rate. You look back after you graduate, and you say, 'They prepared me for everything.'"
The honor of service
Judge Advocates commit to a four-year term of service. Paul has been in the JAG Corps for seven years now.
"What makes me come to work happy is the people," he says. "The people are so great. And the opportunities the JAG Corps offers you, the opportunity to practice multiple areas of the law... you can prosecute or you can do contract law or you can do civil law or you can do other areas of law."
He says serving the U.S. is one of his most important achievements.
"The first one was marrying a great woman," he says, referring to his late wife. "The other is serving my country. When you're on a mountainside in Afghanistan freezing your tail off, you need something to inspire you. For me, it was my wife and service to my country."
Originally from Haiti, Paul says he's proud to serve America's democratic ideals.
"To me, [serving] is a sacrifice I'm willing to do for the rest of my life," he says. "It's bigger than me. You can't have what we have in this country if no one is willing to sacrifice."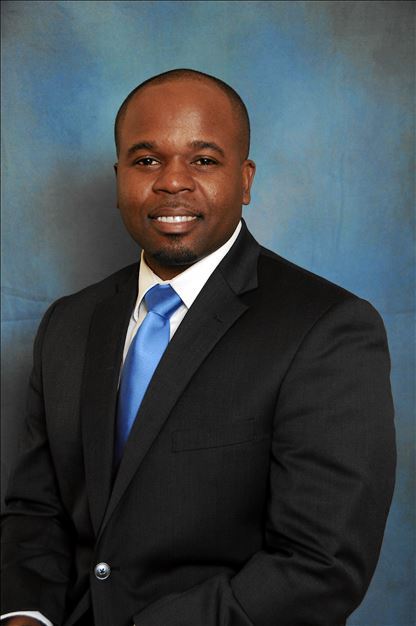 Guybert "Jimmy" Paul