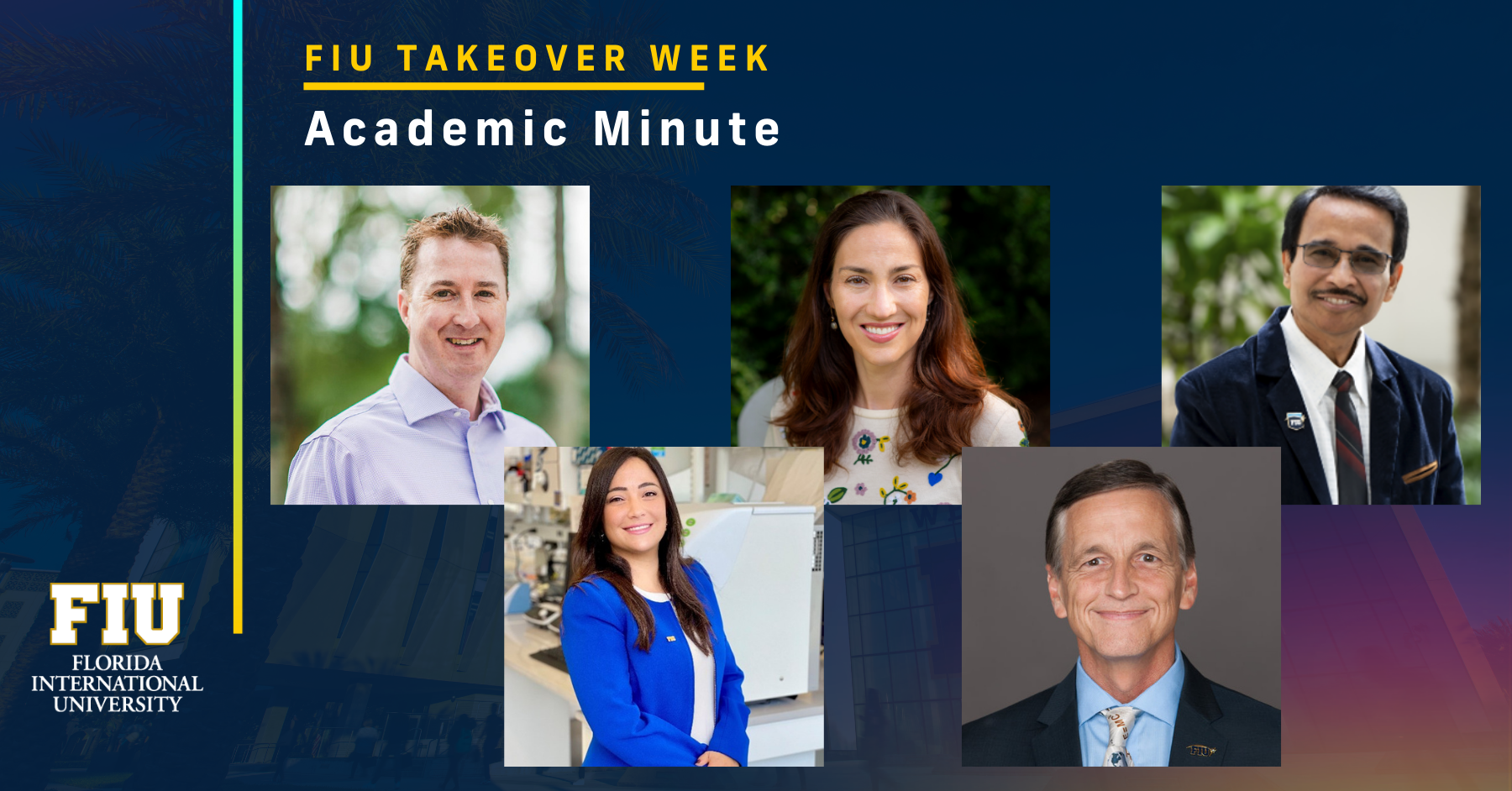 FIU professors were highlighted during the week of April 25-29 on Academic Minute, which features daily segments where researchers from colleges and universities around the world discuss their work.
The week's program featured:
Anthony Dick, a developmental science and cognitive neuroscience professor, who is part of the Center for Children and Families  at FIU,  discusses how increased exposure to media coverage of disasters can lead kids to have post-traumatic stress symptoms.
Diana Azzam, assistant professor and director of doctoral programs in the Department of Environmental Health Sciences, part of the Robert Stempel School of Public Health & Social Work, discusses a discovery that could bring the scientific and medical community closer to understanding why glioblastoma, the most common malignant brain tumor, is deadlier in males than females.
Asia Eaton is a feminist social psychologist and associate professor of psychology in the College of Arts, Sciences & Education, who directs the Power, Women, and Relationships Lab at FIU. She discusses   FIU community-based research that reveals that a "culture of care" at homeless shelters is the key to addressing the very complex problem of homelessness.
Kenneth G. Furton, FIU's Chief Scientific Officer, executive director of the Global Forensic and Justice Center and Provost Emeritus, discusses research that found that trained detector dogs were able to sniff out COVID-19 with 96.2 to 99.4 percent accuracy – that's about as accurate as a PCR test.
Nasar Ahmed, founding chair, Department of Epidemiology & Biostatistics and an associate professor of epidemiology at the Robert Stempel College of Public Health & Social Work, discusses a data-driven tool FIU researchers developed to assist low and middle-income countries in making decisions about when to reopen after COVID lockdowns.
Produced by WAMC Northeast Public Radio, Academic Minute airs on 70 stations around the United States and Canada. Segments also are shared through Inside Higher Ed.