From devastating hurricanes and wildfires to sea-level rise and extreme heatwaves, Earth is confronting the effects of climate change like never before. Constructing homes, commercial buildings and community spaces in ways that do not further contribute to the growing global problem poses a special challenge for those charged with designing living, working and recreational spaces.
The FIU School of Architecture is tackling the world's most pressing concerns head-on by training the next generation of skilled, creative and committed architects who understand what is at stake.
The building process – which relies heavily on manufactured materials as well as energy-intensive machinery – generates nearly 40% of global carbon dioxide emissions, which drives climate change. Additionally, up to 70% of the world's total waste comes directly from construction activity and, more so, building demolition, further adding to the planet's increasingly dangerous levels of greenhouse gases.
"The repercussions are tremendous," says Marilys Nepomechie, associate dean of faculty and program development at the College of Communication, Architecture + The Arts (CARTA) and a distinguished university professor of architecture. "This is the context in which our students are going to be working when they enter our profession. This is our future. Being able to work wisely with this understanding and to manage it well are critical for our ability to move forward as a people, not just as a city or region, but as a global community."
The nonprofit Architecture 2030, on which Nepomechie served as a task force member, some 16 years ago laid out the ambitious goal of universal carbon-neutral construction by the end of the current decade. The American Institute of Architects (AIA) responded by challenging architecture firms to commit to net-zero emissions, and more than 1,000 firms have pledged their support.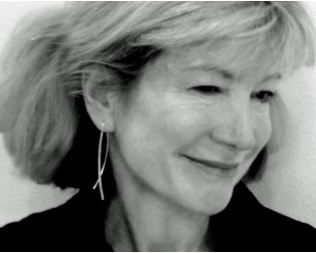 Marilys Nepomechie
IN THE CLASSROOM
FIU professors are doing their part by encouraging the rising generation to embrace sustainability. The faculty number international scholars and licensed architects who maintain their own practices, conduct research – often with funding from the likes of the National Science Foundation and U.S. Department of Energy – and work across the globe on a variety of projects in the resilient/sustainable design space.
These experts teach aspiring professionals the principles that will continue to guide the industry moving forward, Nepomechie says. "We arm our students with amazing research and critical thinking skills. We also teach students how to visualize the future, using artificial intelligence, virtual reality and augmented reality to envision and rethink what's possible."
Professor Claudia Busch, for example, tasked students with creating a sustainable, affordable and customizable home design for replication in low-income areas. Students researched and analyzed the use of 3D printing, a fabrication method that many in the industry view as the future of affordable housing. Busch, the co-founder of her own architecture firm, invited clients, developers and industry experts to speak with students and provide feedback.
"The projects the students came up with are real-life," Busch says. "I told them, 'You are doing something that has meaning.' We are addressing the future."
FIU's 25-year-old school of architecture is a Top 20 public architecture school as determined by QS World University Rankings.
The experience made an impression on graduate student Lila Coffey. "It was eye-opening," she says. "We were looking at these lofty goals of sustainability and affordability. It made me realize this is possible. It made me feel excited about the future of architecture."
Coffey teamed up with fellow grad student Manuela Farnot to design a series of sustainability-focused 3D-printed "shells," that theoretical clients could choose to incorporate into their homes, each specific to filling a particular need: producing alternative energy, with solar panels and other features incorporated to leverage renewable sources; maximizing capacity for growing vegetables, with support for an exterior vertical garden; and utilizing rainwater for laundering clothes and flushing toilets, with pipes fitted specifically to such purposes.
"The idea was to create an example for communities of how structures like this can be built quickly and affordably," Farnot says. "The goal was to create homes of the future."
GRADUATES LEADING THE WAY
Alumni are already ushering in that future. Ana Benatuil M.Arch. '13, senior project architect and one of eight FIU graduates who work in the Miami office of global firm Gensler, has made the issue of designing for long-term sea-level rise front and center.
She and colleagues secured funding for a project that included working with Nepomechie's graduate students to create recommendations around challenges facing coastal communities. The resulting published report, "Urban Strategies for Coastal Resilience," served as the basis for an exhibition at the Miami Center for Architecture and Design.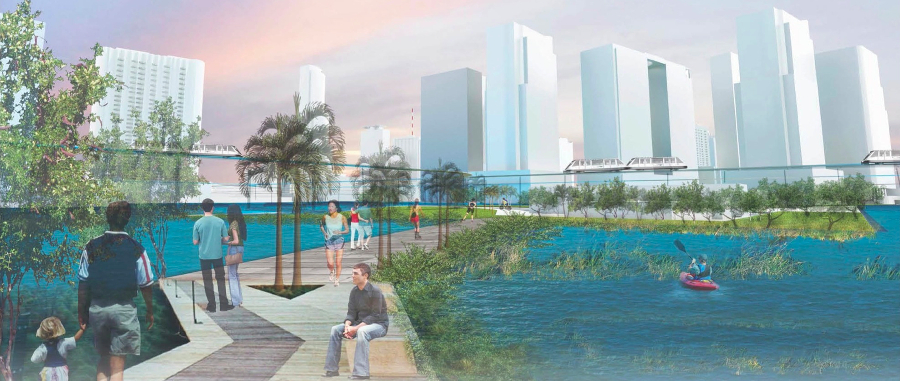 Benatuil says her education at FIU and the completion (under Nepomechie's mentorship) of an AIA-award-winning master's thesis — which examines the impact of sea-level rise on Miami's architectural landscape — were critical to her evolution as a rising leader in the push to reduce negative impacts on the environment.
"The project I did at FIU took on a life of its own," she says of its wide interest and potential impact. "FIU introduced me to these topics as a student. If it weren't for that, I wouldn't be where I am today."
And with the architects of tomorrow now learning from those on the front lines, things can only look up.