Tourism-related travel produces an estimated 8% of the world's emissions of carbon dioxide, the main greenhouse gas driving climate change. By its very nature, the tourism industry has direct involvement in human activity that is negatively impacting the planet.
Turning that around remains critical to protecting both natural resources as well as economies that rely heavily on hospitality and tourism. Professionals in the field are responding by increasingly embracing ecofriendly practices, and FIU has taken a lead with a new online bachelor's degree in global sustainable tourism that takes into account seemingly competing interests.
"It's about the well-being of the planet, the people and the tourists," Associate Professor Carolin Lusby says. "The philosophical premise of this degree is, in order to survive as an industry, and also keep our quality of life, we need to manage tourism in a whole new way."
A collaboration between the Chaplin School of Hospitality & Tourism Management and the College of Arts, Sciences & Education's Department of Earth & Environment, the program offers courses in environmental sciences designed specifically for those studying the business of hospitality and the tourism industry.
"Tourism is the largest industry in Florida, and it's important to everybody's livelihood in the entire state," says John Buschman, who codirects the program. Notably, the Lee County Visitor & Convention Bureau, which markets the beaches of Fort Myers and Sanibel in Florida, as well as the Florida Society for Ethical Ecotourism, which promotes awareness and stewardship of Florida's natural and cultural heritage, as well as the Florida Agritourism Association, which supports Florida's farms, ranches and vineyards in the development of rural tourism wrote letters of support when FIU first proposed the degree.
Students learn to apply skills and lead through advocacy, conservation and community partnerships. "The degree prepares students for a purpose-driven career that tackles our most pressing problems in a comprehensive, collaborative way," Lusby explains. 
Topics covered include socioeconomic, environmental and cultural impacts with respect to responsible business practices and local governance. David Bray, a professor who specializes in natural resources management, says "the overarching thrust of the program is to teach students how tourism can adapt to and mitigate climate change and become a key sector in the transition to low-carbon economies."
He adds, "What this does is train a new generation of people who see their career in tourism but are much more deeply informed on the science, the environmental policy and who understand the urgency of doing this."
Interest in such a sustainability pathway is growing nationally and internationally. Buschman cites organizations like Las Vegas-based MGM Resorts International, where prior to the pandemic he annually took FIU students to see their sustainability processes, as a frontrunner.
"Within the last 10 years, the intersection between environmental sciences and hospitality has gained momentum," he says.
A Green Lodging Trends survey (2019) indicated that 65 percent of hospitality and tourism businesses employ a dedicated sustainability coordinator and as many as 90 percent are conducting staff training in sustainability either with their own staff or through hired consultants and training experts. The types of businesses include tour companies, hotels, airlines, cruise lines, convention and visitors bureaus, theme parks, festivals, destination management companies and transportation companies.
As part of her studies, global sustainable tourism student Nicole Scott conducted a personal sustainability audit to understand how the products she uses might affect the earth and which might be either expendable or replaceable. It was an exercise she hopes to repeat on a large scale over the course of her future career as she strives to make a positive impact within the field and, by extension, on the world.
"This is one of the only schools in the country that has a program like this," Scott says of what brought her to FIU. "This was just the absolute perfect blend of hospitality and environment."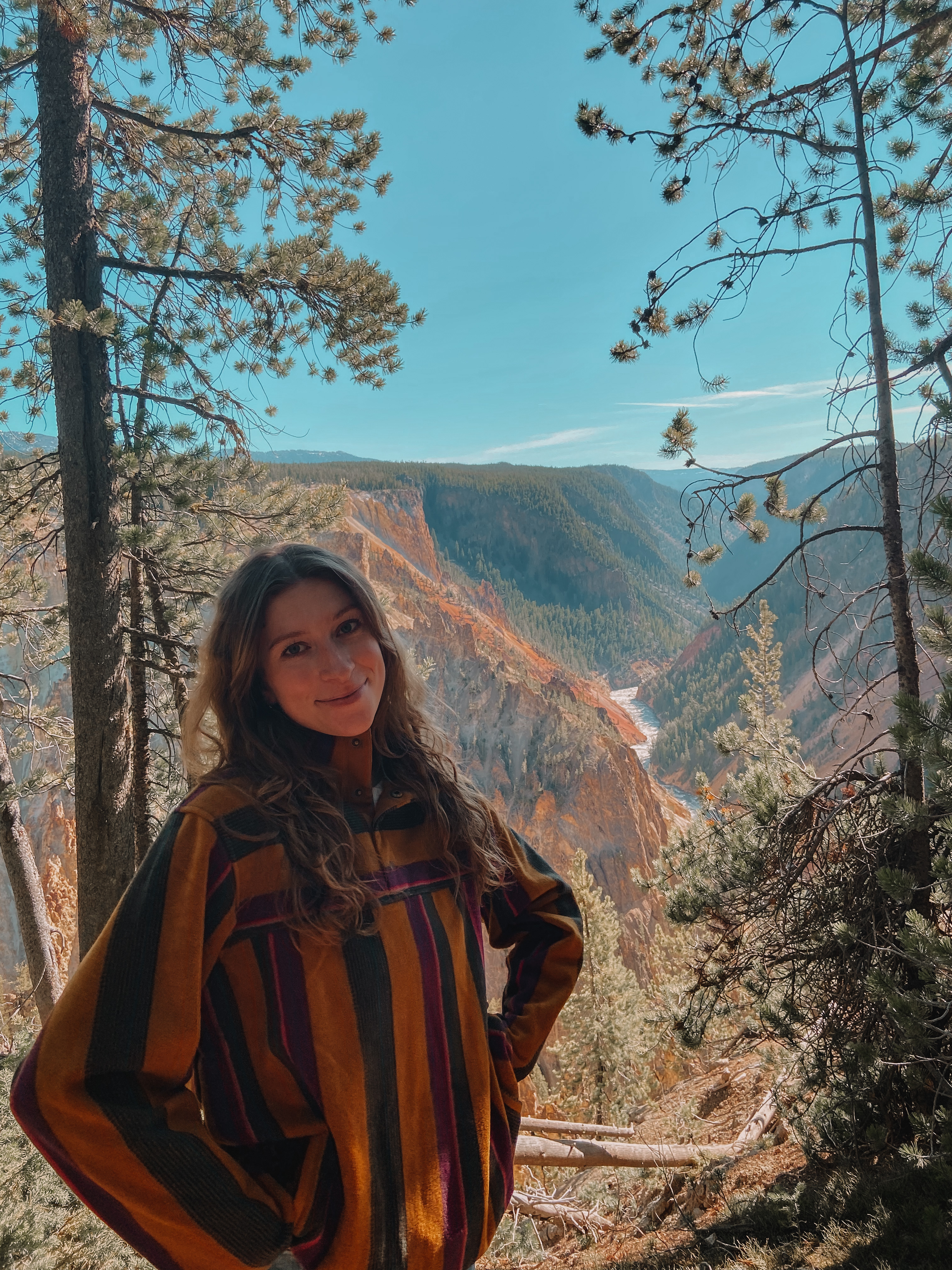 In 2021, Nicole Scott — a student in the program — interned for the Xanterra Travel Collection, the country's

 largest 

park

 concessions management company. Here she is pictured at Yellowstone National Park, where she worked during her internship.