FIU Board of Trustees welcomes newest members: Alan Gonzalez and Francis Hondal
---
The FIU Board of Trustees has two new members subject to confirmation by the Florida Senate: Alan Gonzalez, appointed by Governor Ron DeSantis, and Francis Hondal, appointed by the Florida Board of Governors.

"We are thrilled to welcome proud Panthers Alan and Francis to the FIU Board of Trustees," said FIU Board of Trustees Chair Dean C. Colson. "They are both impressive professionals and leaders in our community. My current colleagues on the board and I look forward to working with them as we support FIU's continuous ascent."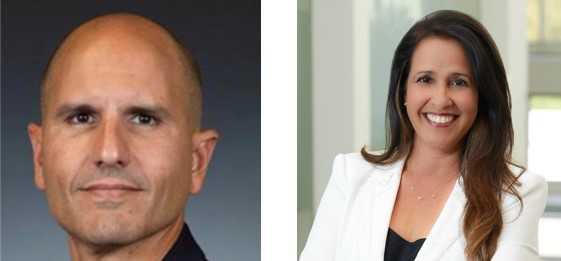 Gonzalez has over 30 years of information technology experience, 25 of those with NextEra Energy, the parent company of Florida Power & Light. In his current role, Gonzalez leads the Architecture, Automation and Operations Team in support of critical infrastructure systems used to manage the power grid.

Gonzalez migrated to the United States from Cuba at the age of six. He grew up in Hialeah, FL and earned a bachelor's degree in business and his MBA from FIU.

He now lives in Miami with his wife of 24 years, Marietta. They have two children.

Gonzalez's term on the board runs through Jan. 6, 2026.

Hondal, who formerly served on the FIU Foundation Board of Directors, has over 30 years of experience in consumer marketing, finance and international general management within the travel, payments, and consumer services sectors.  She is the former President, Loyalty & Engagement at Mastercard where she was also a member of the company's Management Committee.

Hondal also serves on the board of Bath & Body Works, Inc. (formerly L Brands, Inc.) and Equitable Holdings, a financial service holding company.  She is a first generation Cuban-American and has been named one of ALPFA/Fortune's Top 50 Most Powerful Latina Women in corporate America, Latina-100 and inducted into the FIU College of Business Administration Hall of Fame in 2015, receiving the Global Leadership Award.

Hondal holds a bachelor's degree in finance and international business and an MBA from FIU. She lives in Miami with her husband, Eddie, and their two sons, David and Daniel.

Hondal's term on the FIU Board of Trustees runs through January 6, 2025.