Researchers intent on ending health disparities, elevating minorities and vulnerable communities
Faculty and students at the Robert Stempel College of Public Health & Social Work are conducting transformative research and working firsthand with communities in need to reduce health inequities
---
Last year amidst the brutal beginnings of the COVID-19 pandemic and the rise of civil unrest calling for an end to systemic racism, a seemingly new issue made national headlines. Researchers discovered that minority populations were among some of the most vulnerable to COVID-19.
Why? Mario De La Rosa, professor of social work at the Robert Stempel College of Public Health & Social Work and director of the Health Inequities and Disparities Program, says that low-income members of minority populations are more likely to work frontline jobs, live in densely populated areas that make social distancing difficult and lack access to health care.
People who couldn't afford to take time off work or continued in essential jobs, for example, were crippled by the lack of information about the virus. They were out working before guidance about preventive measures and mask-wearing were in place. The result? They suffered higher risks — and infection rates.
Nandy Smith, a public health master's student, understands the situation well. Mom to a newborn baby, she couldn't afford to stop working when the pandemic hit in 2020. Neither could her family members or friends. "A lot of us don't have the luxury to stop working," she says. "Almost every single person around me still had to work or lost a job and still had to find some source of income during the pandemic."
While Smith, thankfully, did not contract the virus, she knows others in similar situations have. Smith enrolled in the Stempel College's master's degree in public health program with the goal of one day promoting health and well-being among the Black community. She says, "The African American community always gets hit hard, financially, illness-wise, having pre-existing conditions, not having health insurance….our communities always get hard."
But this kind of situation among minorities isn't new. Researchers like De La Rosa have been studying health disparities—inequalities or barriers to health care affecting people based on cultural, racial, socioeconomic or other factors—for years.
Through FIU's Health Inequities and Disparities Program, co-led by professor of dietetics and nutrition Marianna Baum, researchers are uncovering trends and crafting solutions to reduce and eliminate these disparities. The fledgling program is designated one of FIU's promising, emerging pre-eminent programs.  
"The fact is that there is a gap between individuals who live in vulnerable communities when you compare their health to those who have higher income, access to health care and higher socioeconomic status," De La Rosa explains.
"This is due to many factors called social determinants of health," he says. Social determinants of health are the socioeconomic conditions that impact people's differences in health status. These determinants, De La Rosa says, include things like poverty conditions, racism, lack of access to health care, low-quality insurance, lack of information, lack of education and poor housing conditions.
Leading the way
A top-tier research and minority-serving institution located in a city rich with immigrant communities, FIU is uniquely situated to address health disparities. Throughout the years, the university has increasingly stepped up its research, programs and efforts to unearth health inequalities and train the next generation of scholars and policymakers to advocate for the most vulnerable members of society.
Health disparities as a topic has become one of the common threads running across classrooms and research in numerous disciplines at FIU, ranging from epidemiology to medicine and sociology. Faculty and students at the Stempel College are particularly passionate about understanding the barriers that impede certain populations from accessing appropriate health care.
The college even created a concentration in health disparities within the doctoral program in public health at the Department of Health Promotion and Disease Prevention, with funding from a National Institute of Minority Health and Health Disparities Endowment grant. The Health Disparities concentration, led by department chair Elena Bastida and assistant professor Mariana Sanchez, allows doctoral students to specialize in the area.
Through the Health Inequities and Disparities Program, researchers, primarily from the Stempel College, are working on projects revolving around the impact of HIV, substance abuse and ethnicity on health; developing culturally appropriate substance abuse and HIV prevention and treatment programs; as well as partnering with community stakeholders in South Florida, the Caribbean and beyond to reduce substance abuse and HIV. 
The program works in concert with several key centers at the Stempel College, including the Research Center for Minority Institutions as well as the Center for Research on U.S. Latino HIV/AIDS and Drug Abuse (CRUSADA), also under the direction of De La Rosa.
Elevating communities
A hallmark of these programs is their commitment to community-based participatory research—an approach in which researchers work side-by-side with members of the community. "It really has to do with having the community come in as equal participants with the academic institution, as partners in developing the research," De La Rosa explains.
That means FIU scholars are working firsthand—and getting to know personally—those from the communities they are serving. Faculty and graduate students have worked closely with folks in Homestead and Florida City, and even as far as the Dominican Republic, as they've conducted research related to immigrant health and the connection between poverty and well-being.
This is one of the key ways Panthers are doing their part to elevate communities in need both locally and internationally. 
"Our program is a reflection of who we are in Miami," De La Rosa says. "The Latino population in the U.S. is one of the largest growing groups. Fifty years from now, the U.S. is going to look like Miami. That's why our research is so important."
For many, the work is personal.
Just two examples: An international doctoral student who immigrated from Iran is currently researching family separation in undocumented immigrants and another Ph.D. student in dietetics and nutrition came to FIU particularly to equip herself with the skills necessary to return to Ghana and improve the lives of people at home.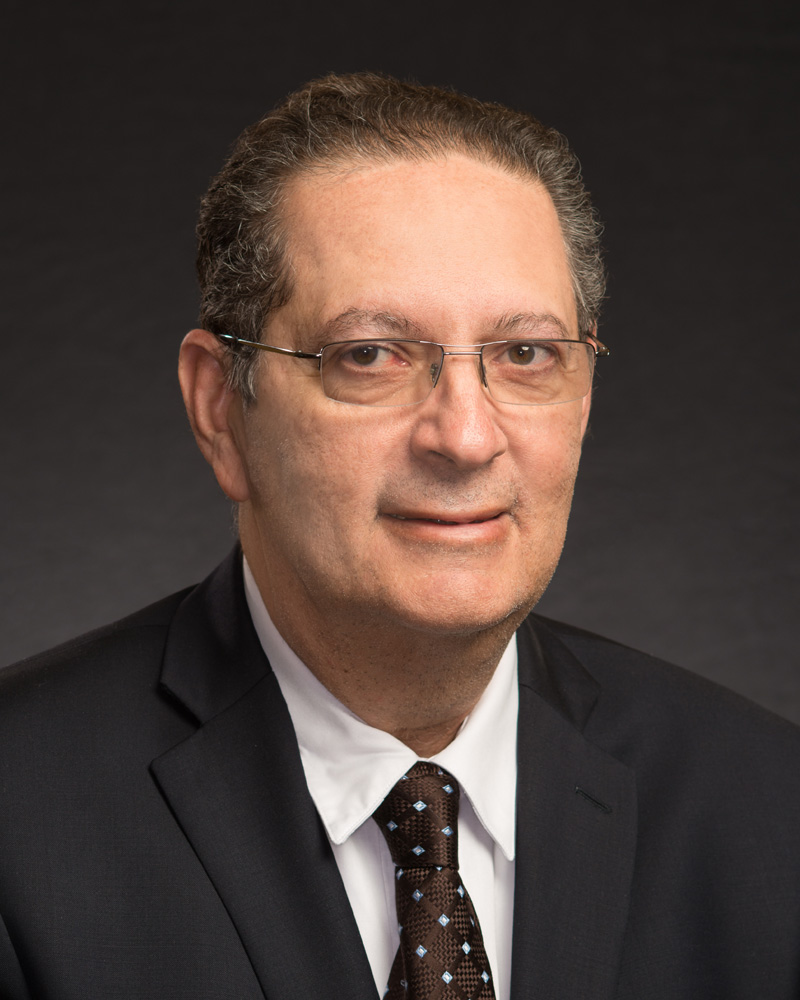 De La Rosa himself continuously finds motivation in his own story as an immigrant. When he was 14 years old, he arrived in New York with his mother and sister from Colombia. His mother took a job at a factory, but the air quality was very poor. At 52, his mother developed asthma, a condition De La Rosa believes was connected to her work environment. "She never really got the right type of health care," he says.
"She was poor. She was very proud and very resilient. She always told me, 'Work hard for everything you get.' She was my role model." This sparked his lifelong journey to end health disparities.
"It's a labor of love," he says, describing his career, which has spanned 35 years (and counting) and has included more than 160 peer reviewed publications and several jobs at the National Institutes of Health (NIH) as well as stints as a visiting scholar at Harvard University's David Rockefeller Center for Latin American Studies and as an associate research professor at the Boston University School of Social Work.
He has also served as a member of NIH review panels; the National Institute of Minority Health and Health Disparities; the National Advisory Council; and the National Academies of Science, Engineering, Medicine Roundtable on Health Equity. His goal: to inspire and train the next generation of researchers who will tackle the mammoth issue.
Leading to serve
Vicky Vazquez is one of these budding leaders. A doctoral candidate studying health promotion and disease prevention, Vazquez has spent the last eight years working with immigrants in Florida, helping organize outreach events and learning about their needs. She has researched ways to reduce HIV and substance use among farmworkers in South Florida.
She is currently looking at the impact of stress and trauma on alcohol use and depressive symptoms in young adult recent Latinx immigrants, and is also considering the role that gender plays on these associations. 
"The only way to address social issues is by getting to know people one-on-one and serving them," says Vazquez, a daughter of immigrants.
She adds, "This program has helped me gain knowledge on the whole process of planning and creating community interventions and building trust with these communities, while also highlighting the importance of translating these research findings to eventually create policy reform."
The Stempel College's world-class faculty—which include local leaders and national and international scholars—has built a critical support system for Vazquez. "The Health Disparities Program has created a foundation of great mentors that are committed to the success of the students," Vazquez says. "It's given me direction in my own career. I've created lifetime relationships that will help expand my opportunities."
At the end of the day, she explains, it's all about bringing communities in need to the forefront of society. She says FIU's efforts are crucial in driving momentum forward about this issue. "These conversations create a shift in the community," she says. "It influences more students to want to get involved in this, to resolve to take part in reducing these health disparities."
"This work is never ending," De La Rosa says. With students like Vazquez, promising researchers and professors and committed faculty mentors, he isn't worried. "I'm confident the future will be in good hands."