ROTC director named professor of the year by U.S. Army
Lieutenant Colonel Heath Papkov has been recognized as the best Professor of Military Sciences of 2021, the highest honor awarded to ROTC program directors and the first time FIU earns the distinction
Since Lieutenant Colonel Heath Papkov—director of FIU's Reserve Officers' Training Corps (ROTC)—arrived at the university in 2019, he's had one goal: to lead FIU Army ROTC to become one of the premier programs in the country.
In just two years, he's achieved that goal. The program has grown exponentially, garnered more national attention for its high-quality training and is turning out strong, high-achieving leaders, many of whom are graduating with honors and GPAs over 3.5.
Papkov was recently named the Professor of Military Sciences of the year by the U.S. Army Cadet Command. The award is the highest recognition of excellence for ROTC program directors – and this is the first time an ROTC professor at FIU wins the award. He was selected from a pool of more than 275 Professors of Military Sciences across the country.
"This is a very humbling experience," Papkov says. "I don't seek to win awards or recognitions. I really have a passion and believe in what we do. I owe a lot to the military. It's how I became a leader. I'm just here to give back, mentor and inform so that people can make decisions that I faced over 20 years ago when I joined the Army."
His personal mission is to share his story with cadets – and guide them through what can become a pivotal time in their lives.
As a college student in New York, Papkov entered the ROTC program at the University of Albany. He never planned on signing up for active duty – but by graduation, he felt ready for the challenge. 
"I had every intention of leaving the Army after four years," he recalls. "But I was having too much fun and learning too much."
The Army presented an opportunity to make a difference.
"At such a young age out of college, I was given so much responsibility. As the leader of an emergency power distribution team for the Army, I remember standing in briefing rooms in the early 2000s after Florida was hit with three separate hurricanes with then-Governor Jeb Bush and FEMA working on Florida's emergency power distribution plan," he says. "I would call back home to my parents, and say, 'you wouldn't believe the responsibility I've been given!' I loved it. It made me the leader I am today."
Papkov has served more than 22 years in the military. He is a career and active duty, engineer officer who went on five deployments, including combat tours to Iraq, Afghanistan and Kuwait. He's earned a number of awards, including the Bronze Star Medal and Meritorious Service Medals.
To share his lessons learned, he decided to apply to become a professor of military sciences within ROTC a few years ago. Today, he's proud to be giving back to ROTC through FIU's program.
South Florida's Army ROTC hub
FIU has a longstanding legacy of service through ROTC. In 1996, the university stepped up and volunteered to become the host campus for Army ROTC in South Florida. That means that FIU's program is considered the central location for all Army ROTC programs at institutions across Miami and as far north as Palm Beach.
Each university or college runs its own program, but leaders like Papkov are responsible not only for training FIU students but for training students across all nine participating institutions – all as part of FIU's host program. The entire South Florida ROTC battalion is referred to as FIU Army ROTC.
"FIU Army ROTC has one of the largest sized footprints in the state of Florida," Papkov says.
As the chair and professor of military sciences, Papkov oversees the programs at all participating institutions and teaches senior students across the campuses.
The entire program is achieving new heights under his leadership. As a whole, the FIU Army ROTC program has grown by more than 20 percent during the last two years. Its team of cadets earned a top-four finish out of 36 teams at the Sixth Brigade U.S. Army Cadet Command's Ranger Challenge, a two-day competition that tests participants' physical and mental stamina.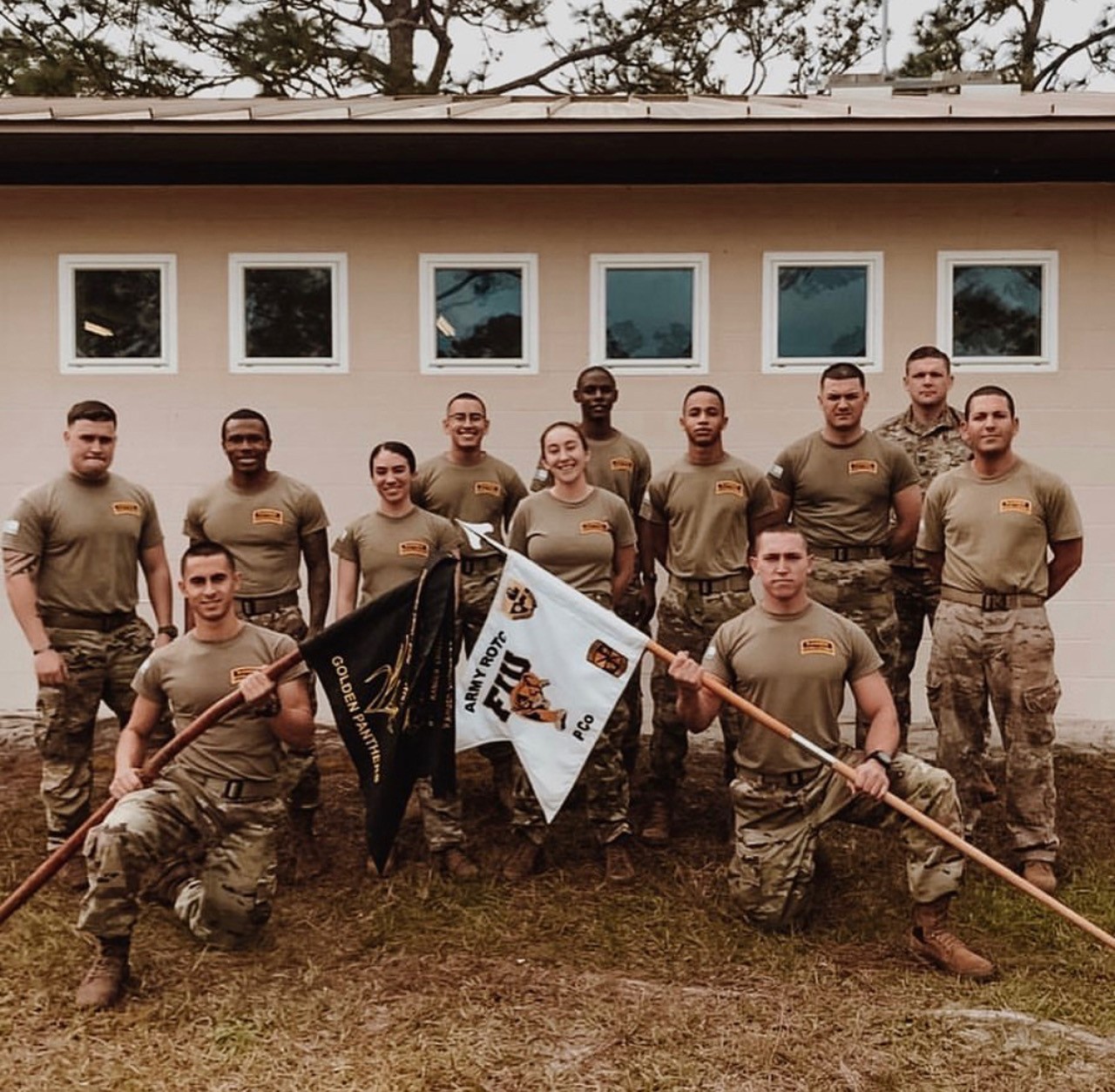 In 2020, the program also produced its largest number of Distinguished Military Graduates – seniors graduating within the top 20 percent of Army ROTC peers across the country – since 2010.
The success of the program, Papkov says, comes from the ROTC support system at the university.
"From the FIU staff that works hand-in-hand with us to President Rosenberg, who completely supports the ROTC program, we are very fortunate to have such a great team at FIU."
But above all, he says, it's the students that truly make the program shine – the students throughout South Florida and the students at FIU.
"The talent of the students at FIU is incredible," he says. "The students are phenomenal scholars, athletes and leaders."
Diversity in the Army
These are exactly the kind of leaders the Army is looking for. In fact, Papkov says, the FIU ROTC program plays a crucial role in supporting the Army's efforts to recruit outstanding officers who truly represent the diversity of the United States.
FIU's program is one of the country's top producers of Hispanic officers entering the Army. With many experts predicting that Hispanics will become one of the largest minorities in the country within a few decades, efforts to continue diversifying the military are essential.
"One of the goals of the Army is to ensure that the officer corps of the Army looks like all of America," Papkov says. "FIU is the best place for that. It goes back to FIU's vision and mission. FIU's foundation, what it stands for, is about diversifying fields, creating quality scholars throughout society. Because of its location, we have students from all over. At our FIU program, we're supporting the goal of the Army to bring in officers that really reflect who the people are." 
Learn more about FIU Army ROTC.