Marvin Dunn has passed the reins to his Black Miami bus tour.
Sharing the story of Black History in Miami has been the life's work of the FIU professor emeritus of psychology. He recently led his final tour with a group of FIU faculty, staff and students and Miami-Dade Mayor Daniella Levine Cava along for the ride.
A bittersweet moment, Dunn is now entrusting a part of his legacy to FIU. Psychology Professor Dionne Stephens is working with him to transform the tour into knowledge that can be shared and passed down. As a part of Stephens' project as a Miami Studies Fellow with the Wolfsonian Public Humanities Lab, she will train other faculty to one day lead the tour.
"Marvin Dunn is such a powerful voice in the community," Stephens said. "He plays an important role in telling this story. We need to keep that voice going."
Stephens knows she carries a tremendous and important responsibility. The tour has always been a way to frame history in an accessible way. It's also encouraged people to think critically and explore the ways history has a domino effect on the present day. She says the experience is especially invaluable to students who will study and work with the people who live within the places that are a part of the tour.
As Stephens points out, history provides a deeper understanding of humanity in a way that can cause a shift in perspective. Instead of the traditional ways of conducting research on a community — going in, collecting data and leaving — the researcher works with the community and gives the people the power to reveal themselves over time.
To capture Dunn's final tour, FIU News asked two students who attended to share their personal reflections.
---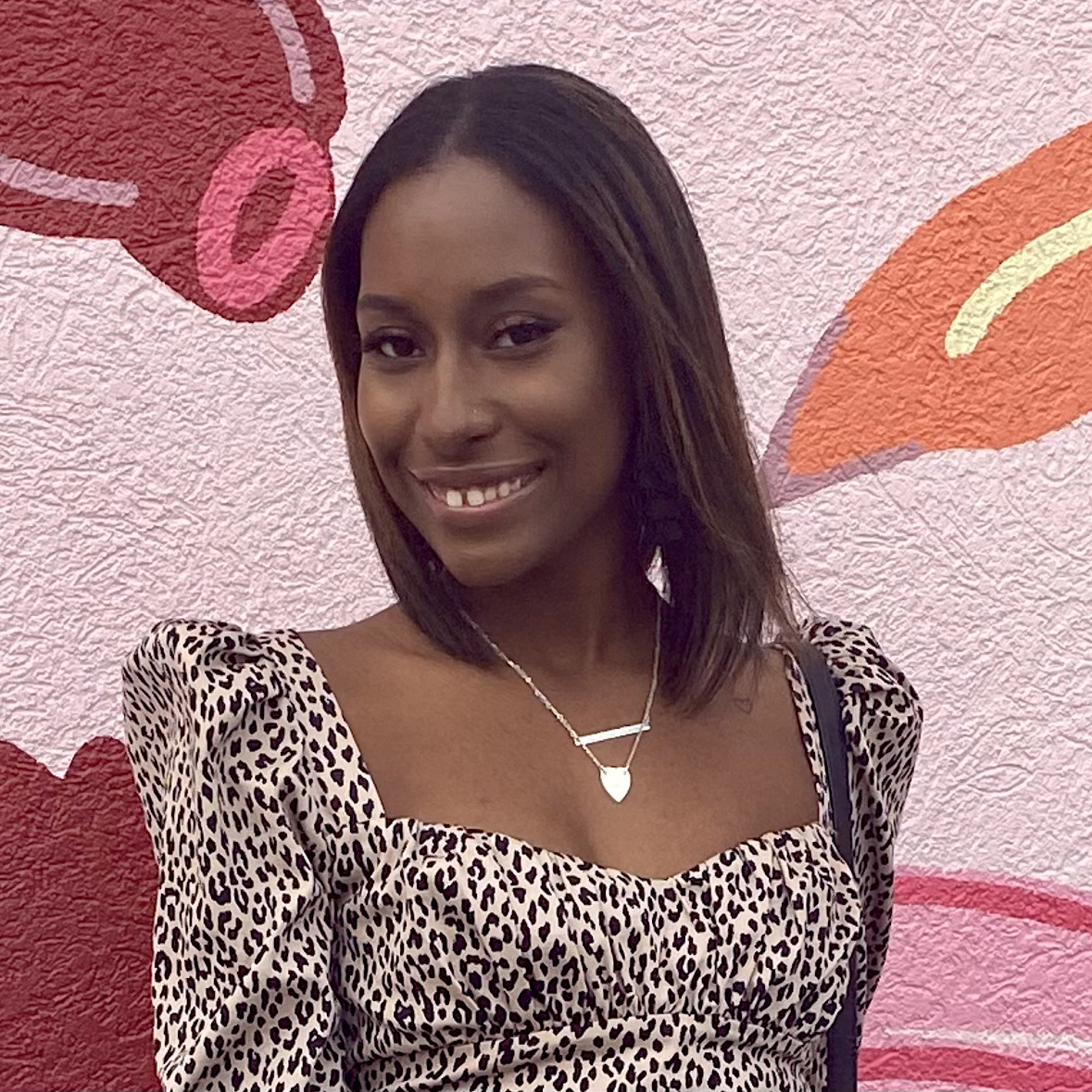 Gequasha Collins
FIU Developmental Sciences Ph.D. student, studying mental illness in racial/ ethnic minority communities, social stigma and health inequities.
This tour has been one of the most memorable experiences of my time in Miami so far. I know the tradition of having this tour will be carried on, but I cannot express enough how lucky I feel to have gone on Marvin Dunn's last tour. 
Many parts of the tour touched me, but one of the first stops we took stuck with me the most. This was the site of the McDuffie killing (NE 38th Street and Miami Avenue). It was very sobering because I drove past this area all the time when getting on I-95 and was oblivious that such a horrific event took place there. To hear about a black man being brutally beaten and killed by police officers right here in Miami felt like déjà vu. I felt chills hearing the graphic details of how they cracked his skull and how the police department tried to cover it up and make it look like a motorcycle accident. Dr. Dunn explained that there was a trial in Tampa and all officers were acquitted of the charges. This frustration funneled into the 1980 McDuffie riots. There were parallels between this event in the 1980s and George Floyd's case and the events that followed. It was a harsh reminder of the struggles we still face despite making so much progress. 
When we stopped at the Liberty Square Housing Project, seeing the literal wall that separates the White and Black neighborhoods was both humbling and frustrating (NW 62nd Street and 12th Avenue). Even following the tour, I thought about the consequences of that wall and the role it has played in disparities, especially educational ones.
This experience has served as a reminder of how important it is to be committed and connected to the broader community. As a first-year doctoral student from Kansas, I knew very little about the history of Miami, especially the Black history of Miami. After attending this tour, I recognize the importance of contextualizing the experiences of the communities I want to collaborate and research with.
A large part of this involves understanding how the history of a place shapes the realities of the communities inhabiting that space. I know that this will be a key part of informing my understanding of the mental health realities of Black and Latinx populations here in Miami.
"I would tell someone who has never gone on this tour to take advantage of the opportunity to attend the next one. Even if someone thinks this tour might not be relevant to them, the history of Black Miami is part of the overall history of Miami. It informs the current housing crisis, educational inequities and more."
It's not all negative. Miami is home to prominent Black historical figures such as D.A Dorsey. Black communities have been central in the development of Miami as we know it today. 
It was an honor to be in the presence of such an amazing, determined, academic, activist and novelist. Dr. Dunn's own story is fascinating and inspiring. This is a man who was unable to obtain a graduate degree in the state of Florida due to being Black and then went on to become a chairman of FIU's Psychology Department. Miami has come to be known as a place of great diversity. 
While this is true, Miami have not been sheltered from racism and discrimination and this is important for everyone to acknowledge. Similarly, I feel it is important that the work that Blacks have done to make Miami what it is, is not excluded from the history of Miami, but recognized and celebrated. Areas like Overtown have a deeper history than the stereotypical images that they're now reduced to. 
As a Black woman entering academia, I am so grateful for this experience so early in my career. I have a much deeper understanding of the city where I am living and pursuing my doctoral degree.
---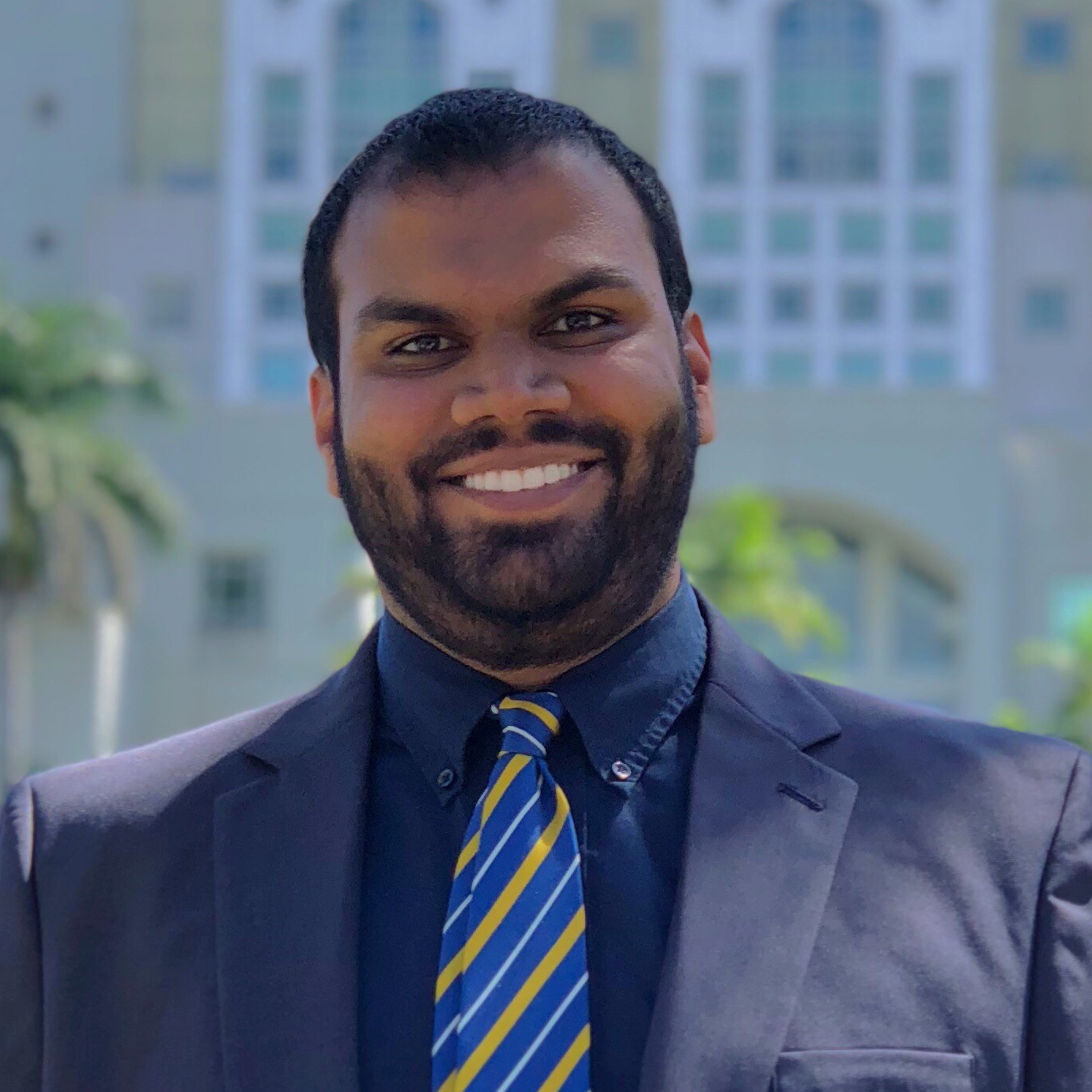 Brandon Isahack
Program Coordinator for the Department of Psychology
FIU Public Affairs Ph.D. student
What an amazing and revealing tour this was.
It was a fantastic experience that showed a history that, in his words, "most people living in Miami do not know."
As a Miami native, I did not expect to learn much from this tour as I spent my whole life in this city. The history of Miami has many facets and angles in its development. This tour gives a glimpse of the struggles Blacks have and continue to endure in this city.
The parts of the tour that reached out to me were the segregation walls and the building of the interstate expressway (I-95) that cut through Overtown and displaced Black families. Learning about Black history in classes and then actually seeing remnants of it in person was insightful and, at times, very difficult to take in.
The disparities that appeared — due to the inequity of resources or lack thereof to Black Americans in Miami — are a reminder of how we are to engage with the future.
Understanding the cultural history of Miami, especially how the Miami Riot in 1980 may still affect how Black Americans perceive city politics can assist more people in understanding why disparities exist. All Miami residents should have some knowledge of the history of Miami, so we are not to repeat it. 
As a public administration scholar, I was given more to consider in my future work. For one, Miami has faced a housing crisis that continues to displace families that may have been here for generations.
How we face this issue will be critical in the coming years. Miami scholars will be tasked with how we can make our city an economic powerhouse where all can have an equal opportunity while addressing disparities in housing and healthcare.
Dr. Dunn has also created a website cataloging all his work on Black History. For those attending future tours, this gives a great place to start learning about Miami's Black history and will most likely spark interest in learning more.