Meet Ashley Floyd Kuntz — the person who's going to help you land a prestigious scholarship
Kuntz is supporting FIU students on their journey to land some of the world's most competitive scholarships, which often provide funding for grad school or international study
Ashley Floyd Kuntz has loved school since she was a kid. She poured so much of herself into her studies that she earned the coveted valedictorian title at her high school and later, salutatorian in college. But as a first-generation college student from a rural town in northern Alabama, there were opportunities she missed simply because she wasn't aware of them.
She did not study abroad — an experience she would have relished — because it was expensive, and she didn't know she could apply for scholarships. Years later when she found out about such scholarships, Kuntz became passionate about one thing: helping students discover and embrace opportunities that might change their lives.
Today, Kuntz is the director of Prestigious Scholar Development and a clinical assistant professor of higher education at FIU. As the head of Prestigious Scholar Development, Kuntz mentors and supports students who are applying to some of the most competitive scholarships in the world. She began her role at FIU in the summer of 2020, bringing with her 10 years of experience in the prestigious scholarships arena. 
"I've worked with hundreds of students applying for nationally and internationally competitive scholarships," Kuntz says of her experience. "I've seen so many successes. I have been fortunate to mentor students who become Rhodes, Marshall, Fulbright, Goldwater and Truman Scholars. I am excited to bring knowledge of those competitions to FIU."
At FIU, her task is to deepen and further solidify the university's resources for students applying to such scholarships. Prestigious Scholar Development, which is supported by the Division of Academic and Student Affairs, is specifically geared toward students who are competing against peers from other colleges and universities for prized awards. Kuntz credits Interim Provost, Executive Vice President and Chief Operating Officer Elizabeth M. Béjar and Laura Dinehart, dean of the School of Education and Human Development, with having the vision and leadership to make the resource available to students.
Kuntz says this support is an essential lifeline for students navigating the scholarship process — and the competition. 
"We would never send our athletes into championship games without tons of support from coaches," she says. "But that's not always the case with academics. These students are representing themselves, but they are also representing FIU on the national stage. When they walk into a finalist interview, we want them to feel that the university is behind them, cheering them on."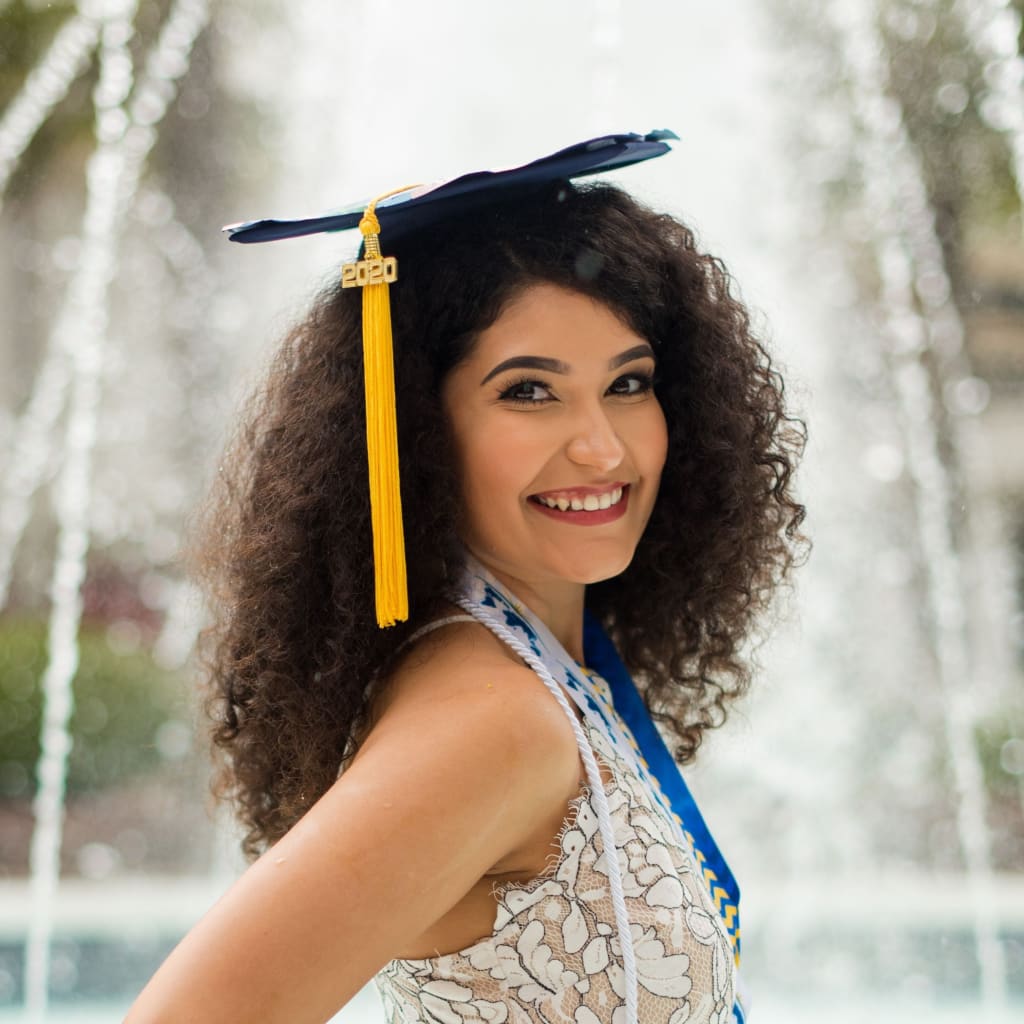 Training for excellence
Kuntz assists students with all aspects of scholarship applications, from having conversations about which scholarships would fit with each student and learning about students' dreams and ambitions to reviewing essays and recommendation letters and providing feedback to students and faculty recommenders. 
"I advise the entire scholarship application package from a birds-eye view," she says. "That entails working with students every step of the way. I also conduct a ton of outreach, getting word out to students about all the opportunities available. I make sure our students have additional mentoring and support. I am a resource for them."
The University Graduate School, The Office of Education Abroad, FIU in DC, the Office of Global Learning Initiatives and the Office of Scholarships — which caters to students applying to internal FIU scholarships — are among some of the crucial resources on campus that help connect students to opportunities and work with Kuntz to identify potential scholarship applicants. 
In her short time at FIU, Kuntz has already made a lasting impact with students. In 2021, 30% of students who worked with faculty and staff on their nationally-competitive applications were successful. 
For the first time in FIU history, Panthers received the USAID Donald M. Payne International Development Graduate Fellowship and the congressionally funded Gilman-McCain Scholarship. Likewise, the university saw its first Rhodes Scholar finalist ever.
A student also earned a Fulbright Scholarship. And nine Panthers received U.S. Department of State's Benjamin A. Gilman International Scholarships, which provide financial support for students to study or intern abroad so they can gain skills critical to national security and economic prosperity. 
"FIU students are really motivated," Kuntz says. "They are more than capable of excelling at the highest levels."
The only problem is — they have to decide to apply.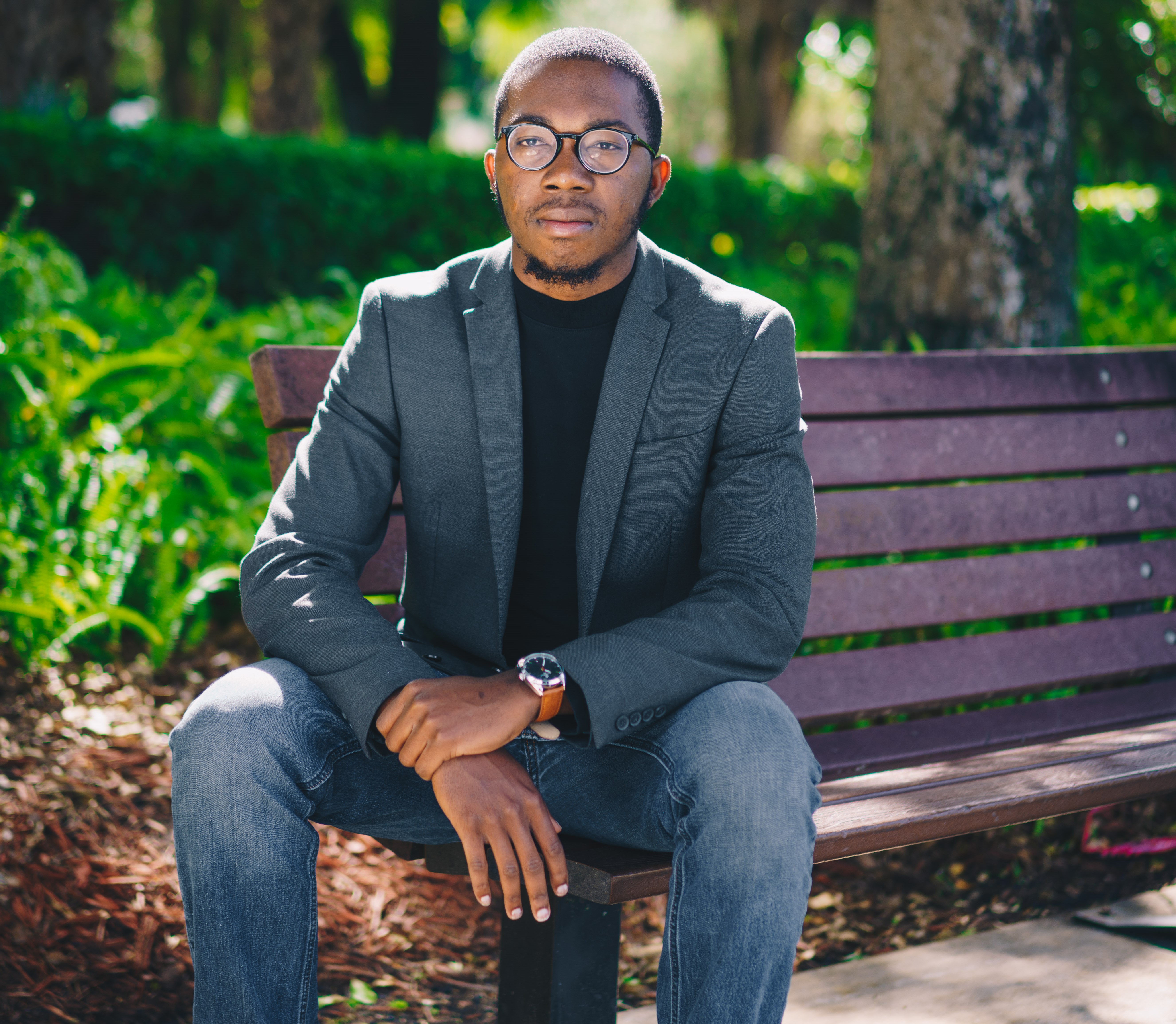 Choosing to apply
"Most students do not think there is any way they can be competitive for these awards," she says, recalling her experience at multiple universities, including FIU. "They think these awards are for superheroes. But, that's not true. Yes, these scholarships are 'reaches,' but they're attainable. I want to see more and more FIU students applying for these. What are you going to lose? You didn't have the scholarship before, so go for it! It might happen!"
It happened for Pierina Anton Lopez, the first Panther to earn the Donald M. Payne International Development Fellowship. The fellowship provides young individuals up to $96,000 in benefits over two years toward a pathway to the USAID Foreign Service to work on some of the most pressing global challenges of our times. The international relations and Honors College alumna is now completing her graduate studies at Georgetown University's Walsh School of Foreign Service.  
"As the first Payne Fellow from FIU, I hope other Panthers are inspired to apply for prestigious fellowships and pursue careers with USAID or the Department of State," Lopez said at the time. 
These scholarship successes, Kuntz says, are just the beginning of a renewed era in which FIU students are further demonstrating just how much they have to offer.
To learn more or stay up to date with scholarship opportunities, visit Prestigious Scholar Development's Instagram page or email prestigious@fiu.edu.