Fall fun begins: Virtual homecoming, lip sync battles and more
August 27, 2020 at 10:30am
---
For many of us, fall is the busiest—most awesome—time of the school year. It's a fresh start. Lots of folks are returning to their classes, freshmen are beginning their journey at FIU and there are many great events (like Homecoming!) to look forward to.
This fall, events are happening virtually and organizers are using technology to take interactive experiences up a notch.
The Student Programming Council (SPC) for MMC and the Engineering Center, for example, is taking particular joy in bringing the Panther community creative, out-of-the-box events. During the summer, the council hosted a virtual escape room experience for students. And, as part of its Week of Welcome programming on Aug. 26, the group hosted three virtual events, culminating with an exciting lip sync battle.
"It's super fun," says Natalie Lamas, the council's student president. "We just wanted to have something for everyone, and to accommodate with students' schedules. [The lip sync battle] served to let students shake off the semester stress and start off refreshed and full of energy!"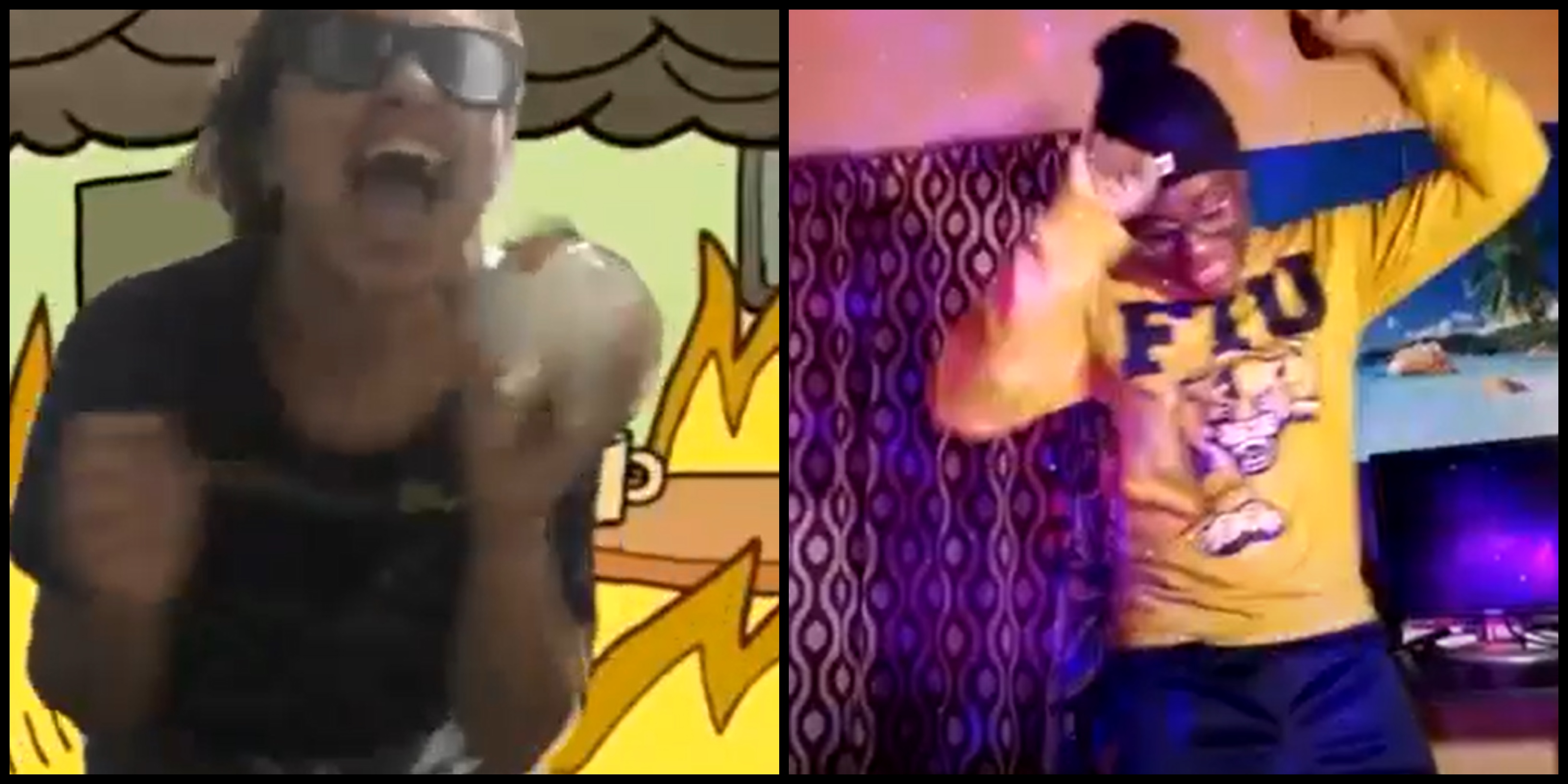 Lamas says if students are looking to get involved, engaging with the Panther community through SPC is perfect. She adds that SPC regularly collaborates with student organizations like the Black Student Union and the Student Government Association as well as with FIU programs to host a wide range of events. From movie nights and social events to academic programming, she says students are sure to find something that fits with their interests.
"It's important to have remote events, and not to just focus on the negative that's happening in the world, but what's positive in the world," she says. "Through interaction, give-aways, a virtual escape room, our events, we're giving people a chance to smile during the day. We want students to laugh, whether they're at home or at campus."
Homecoming
There are also lots of exciting activities in the works for one of fall's main attractions: Homecoming week. The festivities for this year will take place from Oct. 4-10.
Usually the Homecoming Council—which is a group of student leaders—organizes a series of events to celebrate Panther Pride during that special week. This summer, the team went back to the drawing board and re-imagined the events to create a jam-packed Homecoming virtual experience to remember. The week is slated to include a new adaption of the fan-favorite Panthers Got Talent; FIU trivia game events; alumni events; and much more.
One of the highlights is the Roary Report. In true talk-show spirit, the report will feature live-streamed and pre-recorded innovative celebrations of Panther Homecoming traditions, spotlighting the Homecoming court as well as FIU community members through specials like a cooking segment and a DIY segment.
The Panthermonium concert will be held virtually and will include opportunities for students to win a VIP Facetime-style meeting with the artist. For DIY enthusiasts, you'll love this: 'Painting with the Panthers' invites students to show their school pride by decorating a flag to represent the Panther spirit. (The council plans to provide flags for students to pick-up on campus).
Homecoming Council president Natalia Betancourt says that events like these allow students to share in FIU traditions and be part of it all.
"It's a way for students to feel Panther Pride no matter where they are," she says. "For freshmen, it's their first FIU homecoming. It's something that they can say they were part of, the first ever virtual homecoming. It's going to be great."
Center for Leadership and Service
If you're looking to have some fun while working on service-focused projects, Relay for Life and Roarthon are two major events to keep in mind. Both of these involve a number of student leaders in key roles organizing the fundraising events through the FIU Center for Leadership and Service (CLS).
While Relay for Life and Roarthon are currently expected to take place in the spring of 2021, preparations are beginning now. This fall you can enjoy virtual unveilings of the themes for both events and learn about ways you can participate in the future.
The Academy of Leaders is another major program offered by the CLS. Through the academy (currently hosted virtually), students immerse themselves in intensive training sessions that focus on building skills, including awareness of personality type and leadership style; group development; and conflict resolution.
CLS's goal is to provide students with "opportunities that foster leadership development, innovation, social action and community engagement," says Patricia Lopez-Guerrero, the center's director.
In short, she adds, students learn to become leaders. "Students are able to build networks, make connections with peers and be engaged in meaningful programs," she says. 
That's what student engagement is all about. 
Check in with FIU News tomorrow to learn about ways you can get involved through academic and career development opportunities.
This story is part of a series exploring ways students can engage with FIU this fall.