Home at FIU: Out-of-state freshmen discuss the 'it' factor that led them to become Panthers
August 25, 2022 at 10:03am
---
FIU has a special allure. Top faculty and students. Diverse languages and cultures. Majestic palm trees. And a Miami flare,  all its own (i.e., cafecito at 3:05 p.m., please!).
FIU News spoke to two out-of-state students who both felt a call to pack their bags from across the country and embark on their college adventure at the only place they felt they'd find a home: FIU.
Catherine Rapp: Top athlete and no-nonsense scholar
Before Catherine Rapp was 5 years old, she was already playing soccer in Arkansas. Her dad introduced her to the sport, and she quickly fell in love with it.
"It's so different from other sports," Rapp says. "You can use your feet. It's a global sport. In Arkansas, there were so many people we got to meet from around the world through soccer. The community of it is great. It's super competitive. It just suited me and my personality as a team sport, the relationships and connections you can make while playing it."
After her family moved to Colorado, she continued excelling in the sport. She made it to the regional championships with her high school team twice. She earned the MVP soccer player of the year in her conference and the Jefferson County Athlete of the Year, which recognizes one athlete out of every sport in that conference. She also made the All-State Conference team all throughout high school. She graduated with a GPA of over 4.25 and a passion for the sciences.
A triplet, Rapp has two soccer-playing sisters. During senior year, all three of them analyzed their college options.
That's when Rapp heard about FIU. It was exactly what she wanted.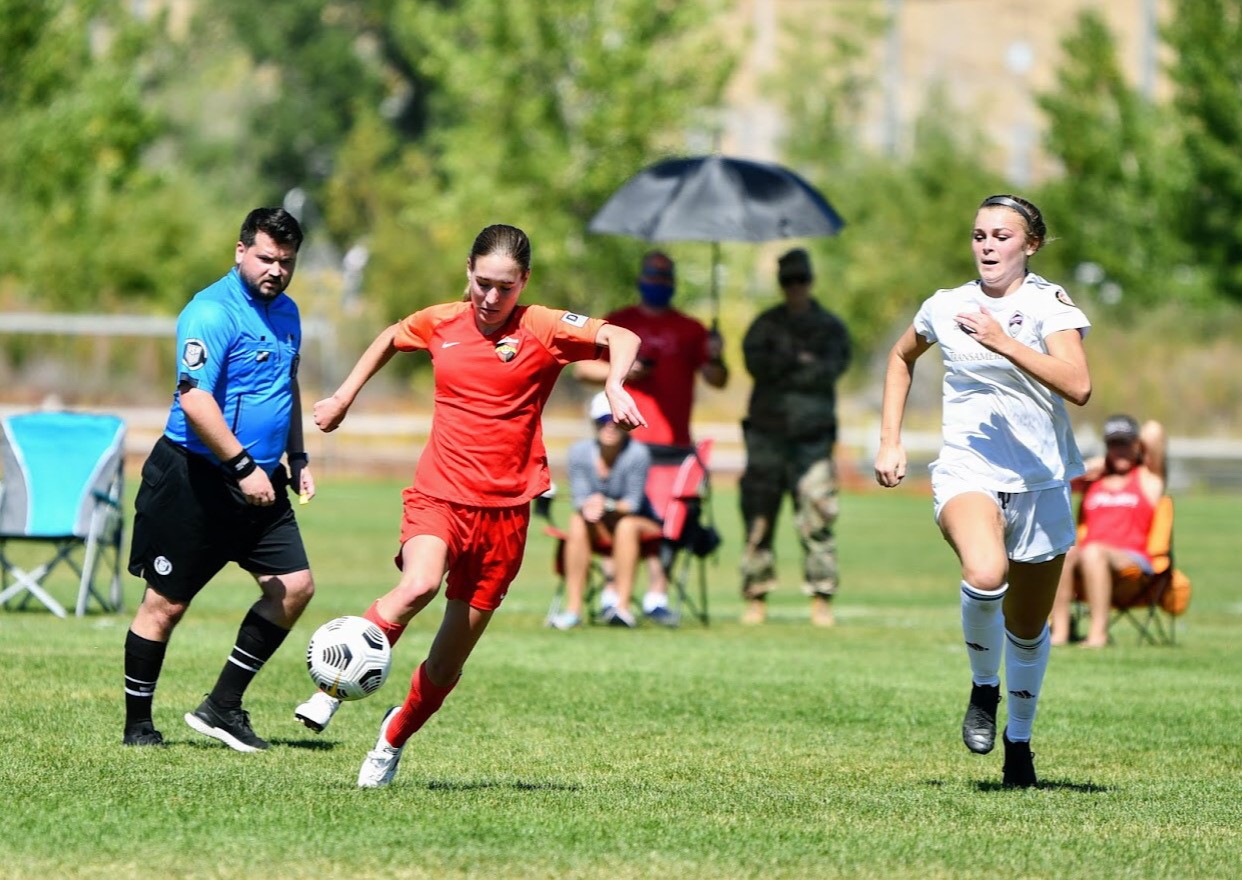 Her dad helped her send some of her clips to the university's soccer program, and Jonathan Garbar, head coach of the women's team, reached out to her. After a Zoom meeting with him to learn more about the program, Rapp was sure: FIU was the choice for her. Even later, when her sisters chose a different university, Rapp was confident.
She's already blue and gold, through and through. And while she'll miss playing with her sisters, she knows FIU is the place for her.
"I really like the soccer program," she says. "I really like the staff, the goals of the program are similar to my goals, the facilities, everything. I think it's a great step for me. When I talked to Jonathan and from what I had read about FIU, it just really fits with everything I want in a college."
A proud Panther who describes herself as hardworking, focused and driven, she began this fall as a biology major.
"I feel I can be a high-level athlete and still do a difficult major," she says, adding, "I do my best work under pressure. I'm excited to learn a lot and play soccer."
Her main goal is to become a pro athlete and to one day play in the World Cup on the U.S. team. After her pro soccer career, she plans to become a doctor.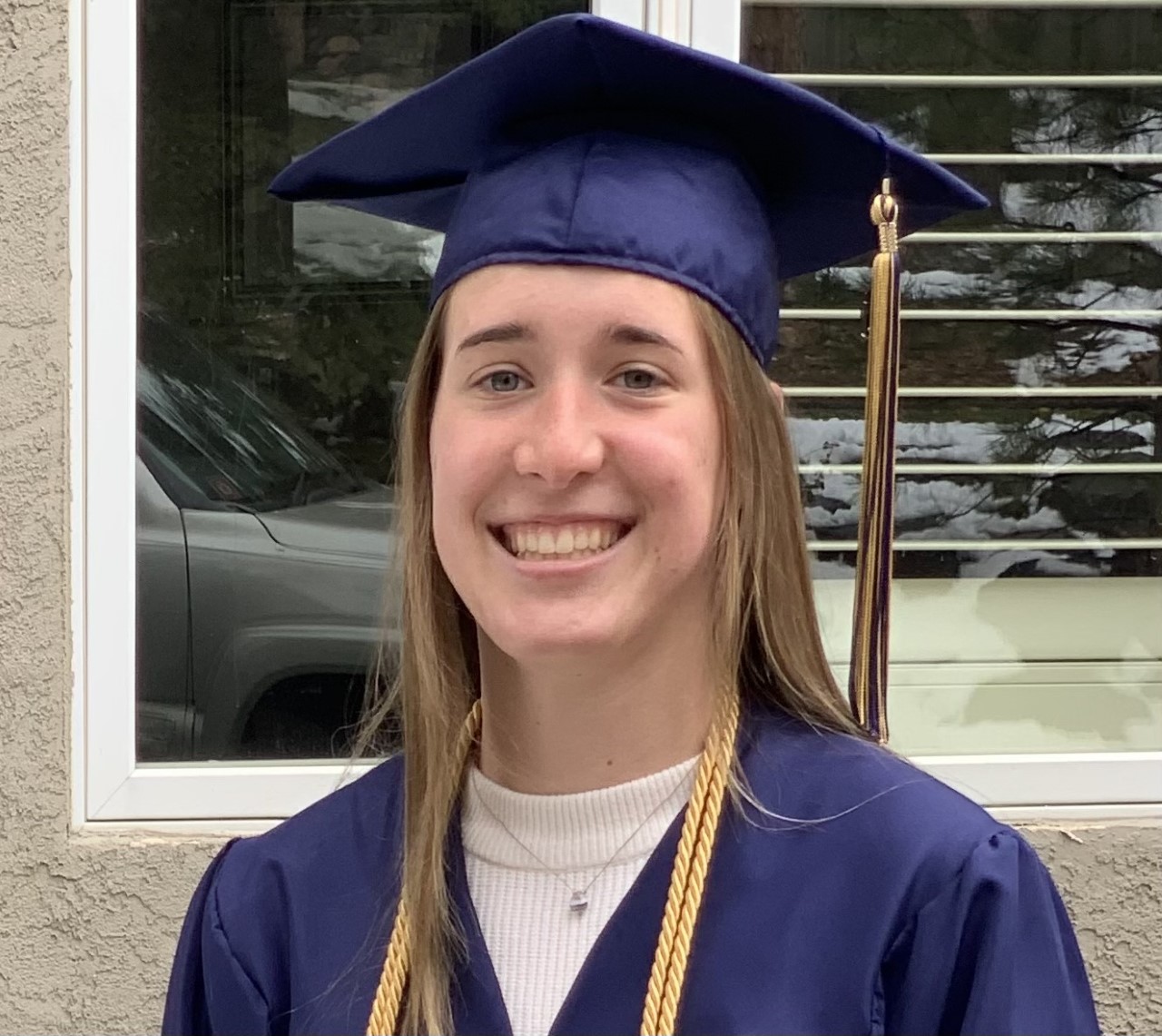 Catherine Rapp
Daniel Sims: Entrepreneur at heart
Originally from Chicago, Daniel Sims has worked hard to get to where he is today.
He pushed himself in and outside of school, working at a grocery store to pay for his first car at 16.
"I was strict with myself," he says. "I made sure I got good grades. I had to make time for everything, homework, chores, my job. I wanted to succeed."
He tutored peers in his class, and he joined Best Buddies, which creates opportunities for students to foster one-to-one friendships alongside people with intellectual and developmental disabilities. He earned Employee of the Week multiple times at his job.
A dedicated Christian with an interest in service, he participated in a leadership program at his church to care for children younger than four years old. He earned an award at school for maintaining more than a 3.5 GPA his junior year. He overcame various struggles his senior year, which included a death in the family, to close out his education strong with straight As.
He wasn't sure where to start the college search process, but when he discovered FIU, it felt right.  
"It just spoke to me," he says. "When I visited FIU, there was no other school like it. The architecture, the way it's set up, it's really modern. If I was going to go to college, it needed to be something I could see myself at."
He began his studies during the early fall semester as a business management major. And he's already creating his network on campus.
"I just really love the school," he says. "It's been going very well. I made new friends, I'm finding my own ways, being more independent. I'm trying things outside of my comfort zone."
He attended various events such as Summer Fest, an electronic dance music concert hosted at the university. He has also been participating in a Bible study with Christian students on campus.
He's confident his business degree will position him to become a leader and entrepreneur. He already has a business idea. During the pandemic — at 15 years old — Sims learned how to cut his own hair. His friends started noticing his haircuts and asked for him to be their barber, too. Since then, he's been in business.
He says this unexpected talent can become the seeds of a chain of barber shops that he can one day own along with a portfolio of diverse companies.
In the end, Sims says, FIU means an opportunity to start a brand new chapter of his journey — and the place that'll lead him to success.
This story is part of a series introducing freshmen during the first week of Fall 2022. Tune in tomorrow for the final story in the series. Read the other stories in the series celebrating incoming students.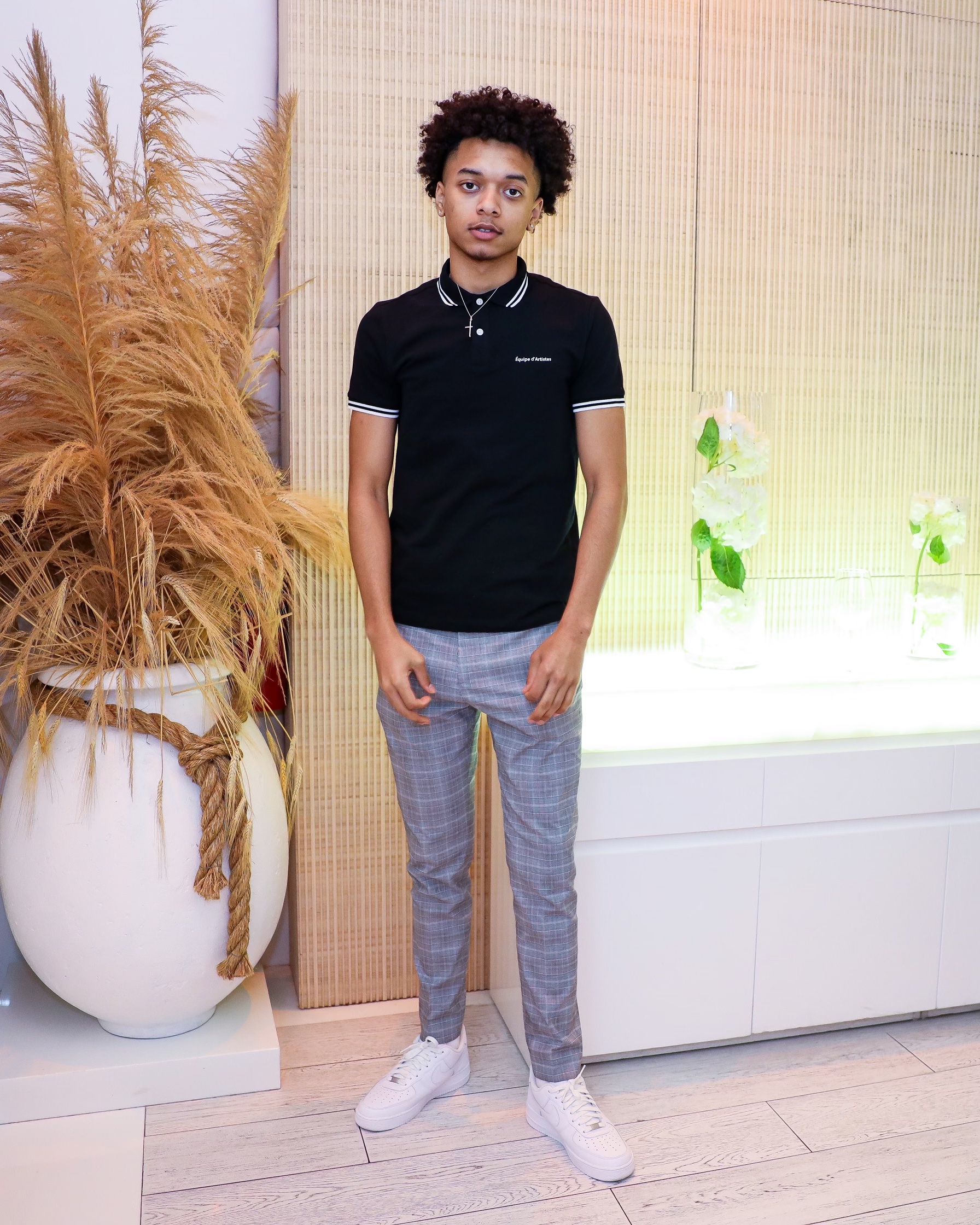 Daniel Sims