To know where you're going, you have to know where you came from. And the Class of 2026 is a strong group of students who keep in mind where their stories, dreams and success all began — their families.
In the final story of our freshmen series, FIU News spoke to a couple Panthers who shared how the tenacity and passion of their parents have fueled their success and led them to FIU. 
Max Keck: Model UN champion and future diplomat
Max Keck's family immigrated to the United States from Singapore when he was a small child.
He grew up seeing his parents work to build a new life for their family in Ohio. He decided to honor their sacrifices by never taking an opportunity for granted — and made it his mission to serve his new home country.
"My dream has always been to work as a diplomat or to represent the country in some capacity," he says. "I want to work for the U.S. Department. It's my way of giving back. My parents gave up a lot to give me a better opportunity, and I think the way for me to do this [start my career] is at Florida International University."
Keck is a National Merit Scholar who comes to FIU after competing on the Model United Nations (MUN) high school circuit. He was co-president of his school's MUN team during senior year and a key member of a powerful team all throughout high school. Keck won 10 individual awards at a total of 15 conferences over four years. Most notably, he earned first place as "Best Delegate" two years in a row at IndianaMUNC, hosted at Indiana University Bloomington.
Additionally, during his tenure as co-president, the team won "Outstanding Large Delegation" at IndianaMUNC in 2022 and "Best Large Delegation" after a dominant showing at MUNUM (University of Michigan), beating out 21 schools. He helped lead the team to eight conferences, which resulted in 64 individual awards among the team members. 
He also went above and beyond in his academics. Keck earned a jaw-dropping, near-perfect score of 35 on the ACT (36 is the highest score). He graduated summa cum laude with 11 AP classes under his belt. He was in the orchestra, playing the viola — part of his lifelong passion for music, which started when he was only 5 years old.
This fall, he began his studies as an international relations major at FIU. Even before classes started, Keck came to campus to attend a one-week tryout/camp with FIU's award-winning Model UN team — one of the biggest reasons he chose FIU.
"FIU's Model UN program is top three in the nation," he says. "I had a chance to go to the Model UN camp week, and the depth they had, it was great to see."
He's hoping to be part of FIU's team soon and to share his love for MUN with his peers. He says MUN is one of the best preparations for a career as a diplomat.
"MUN is often compared to speech and debate, but it is more about discussing with people and trying to come to a solution everyone can agree on," he says. "At the end of the day, it is about working together toward the future, and that's what I want to do in my career."
To celebrate Fun Fact Friday, Keck shared this perhaps little-known fact: He is a lover of books (more than 40 of them grace his shelves at home). He has a soft spot for nonfiction, although, he admits to reading the sci-fi novel "Project Hail Mary" by Andy Weir in one sitting.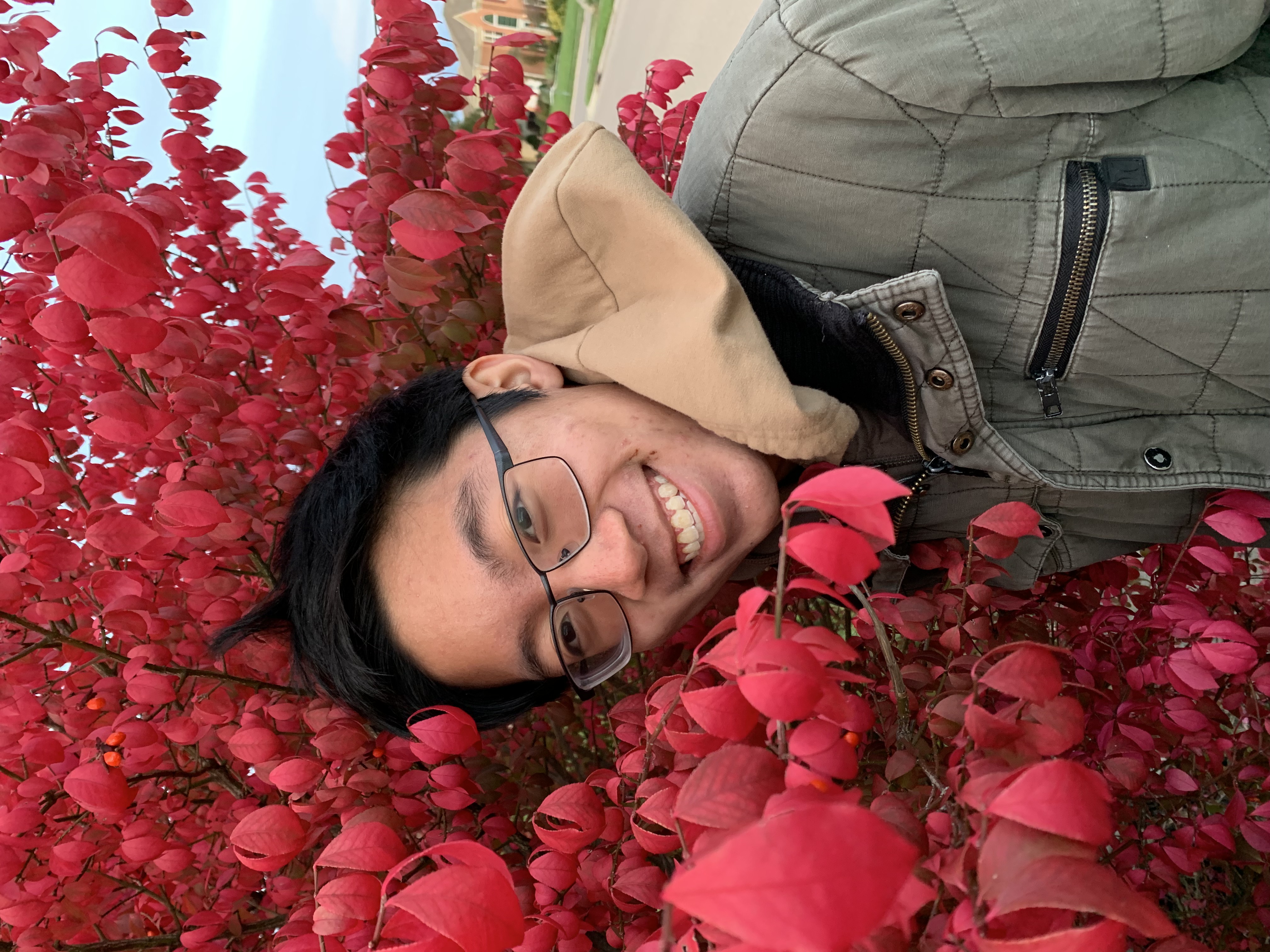 Max Keck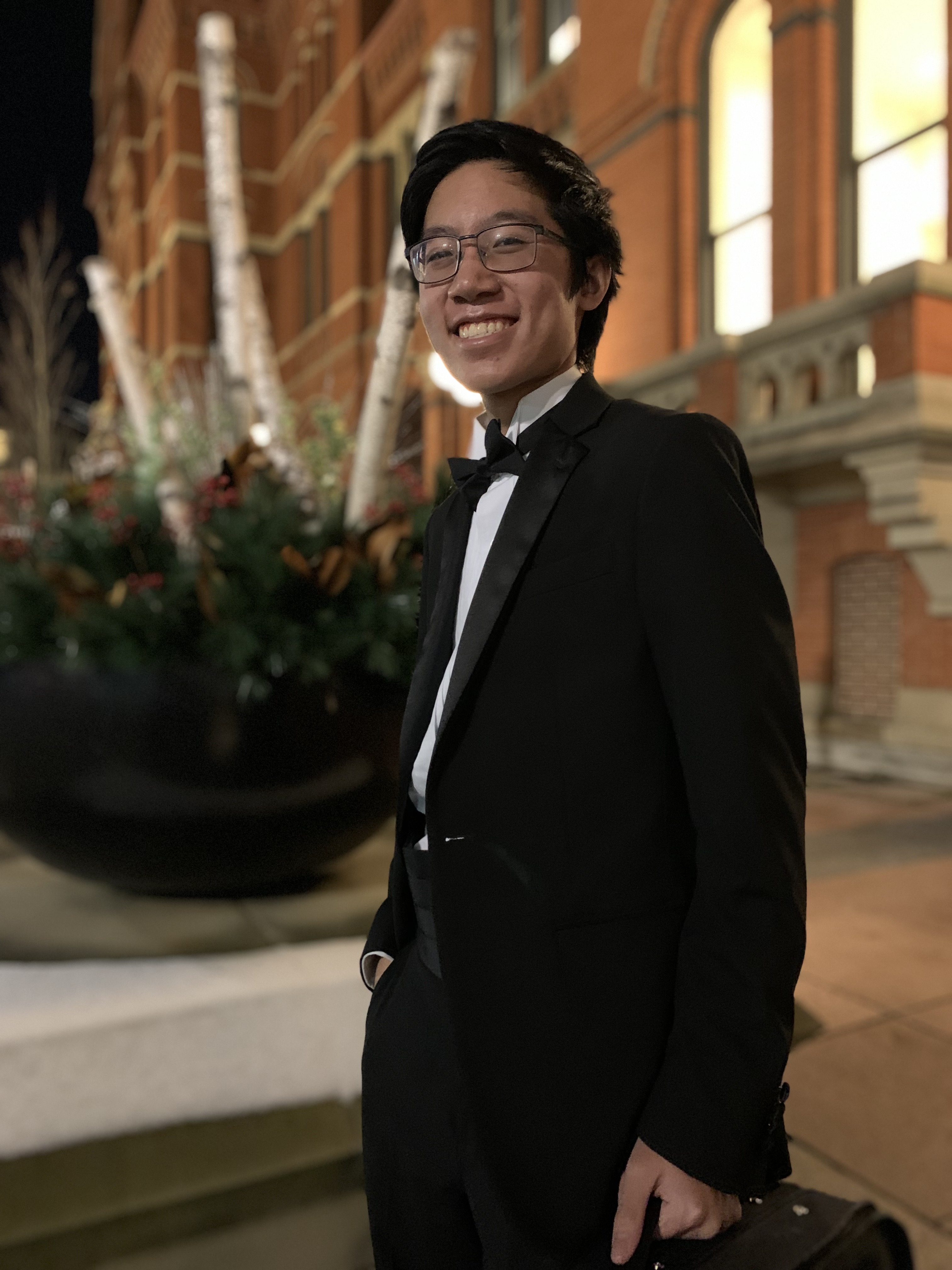 Peyton Buettner: Motivated problem solver and data expert
Peyton Buettner enjoys a good challenge.
"I like to go after things that seem hard," she says. "I get it from my parents."
Her mom moved to the United States from Jamaica and her father is of German descent. They both earned their MBAs, and Buettner is set on making them proud by building even more on their achievements.
"I want to keep moving us forward," she says, adding that she's close with her parents and grandparents. "My family keeps me grounded. They keep me going even when I don't want to keep going."
Buettner has chased after top achievements and excelled in the process.
She completed the IB program at her school, graduated with a 5.4 GPA and in the top 5%  of her class. To help other students in the IB program, she and a friend teamed up to create a website as a resource, featuring answers to some of the most frequently asked questions they noticed their peers had about the program.
"We created a place where anyone could go to get answers to questions without having to email teachers at 10 or 11 at night."
She has been interning for a consultant at an air filtration company in Homestead for over a year. During the height of the pandemic, she helped collect supplies for the company to develop masks, and she worked to produce and package the masks.
She began at FIU during the early fall semester as a business analytics major looking forward to honing her skills for a competitive career.
"I like problem-solving," she says. "I really love getting to figure out how to fix a problem and make things work. Seeing how everything is moving toward data-driven decisions, the major seemed really interesting. It's also broad enough that I can go anywhere. I can go across medicine, engineering, the corporate setting, and I get to change areas."
Her future goal is to work her way up to an executive-level role in the field.
She says she's already learned a bunch in her classes and had fun, too.
"The professors are open to our creativity coming out and us sharing more of ourselves. I learned a lot."
In honor of Fun Fact Friday, Buettner shared an interesting tidbit about herself: She collects Funko Pops — she has more than 500 of them in her room, representing a wide variety of characters from Wonder Woman and Batman to Harry Potter.
This story is the final one in a series introducing freshmen during the first week of the Fall 2022 semester. Read the other stories in the series celebrating incoming students.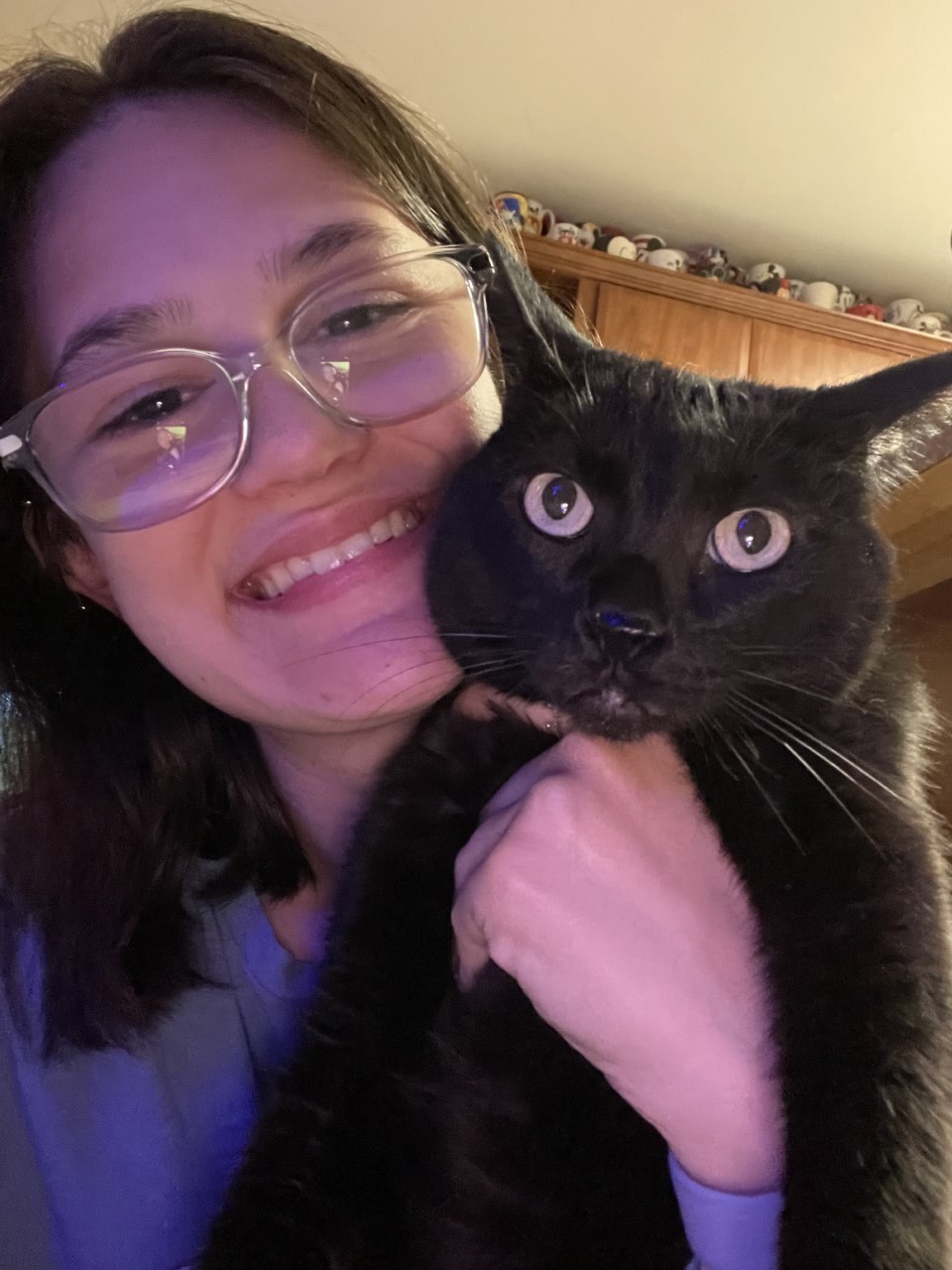 Buettner with her beloved cat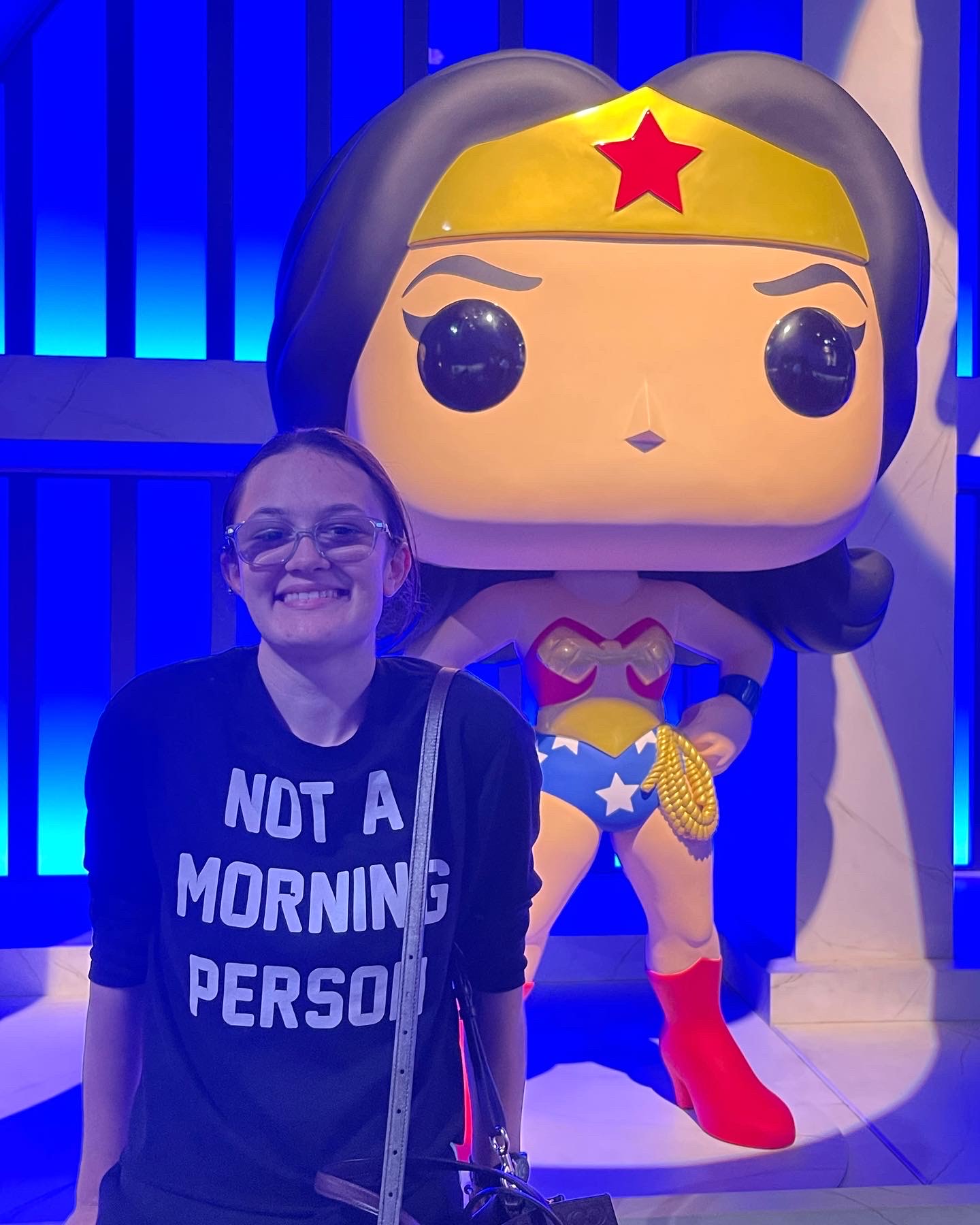 Buettner with a giant Funko Pop